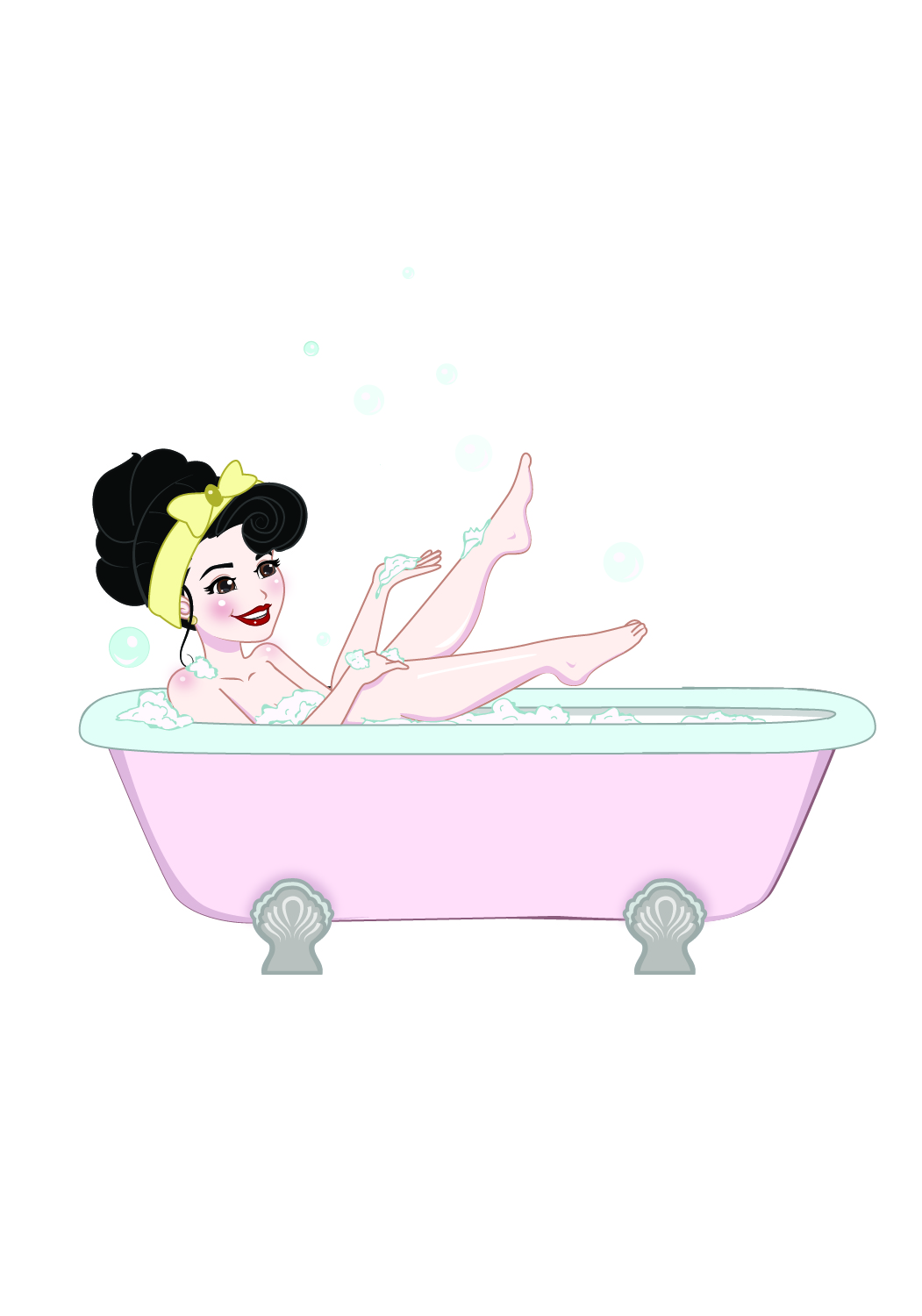 What a week it's been: From hospital quarantine to home retreat.
On Friday, my 2-year-old son was hospitalised, with concerns he was the first Coronavirus case in the children's hospital here in Rennes.
Thankfully the next day, he was cleared of that, and we were moved out of the Coronavirus ward (phew!!), and into the main children's area, so the team could help stabilise his breathing for a seperate condition.
Despite the circumstances, I was able to navigate the language barrier, set firm boundaries with nurses concerning the emotional safety of my son (al beit in broken French), and hold a loving space for my son, even though I was averaging 1-2 hours a night sleep and breast-feeding round the clock to help support my son in feeling safe.
I know, without a doubt, I was able to stay calm, positive and strong, because of the self-love practices I've cultivated over the years.
The truth is: 
You can't pour form am empty cup.
You need to be giving to yourself to give to another.
4 days later we are back home, and now in lock-down.
Yes, here in France the President has closed all non-essential stores, leaving pretty much only supermarkets and pharmacies open.
The streets are bare, with military in some parts of the country patrolling to ensure there are no public gatherings.
And everyone has been ordered to stay at home for two weeks.
If we do need to leave for essentials, we have to fill out paperwork to explain why!
Gotta love the French paperwork!!
I know people world-wide are going into self-isolation by choice or by recommendations in a bid to slow the spread of the Coronavirus.
So it is my hope that this blog can help you navigate this time at home.
To perhaps, help you find the silver lining!
I LOVE being at home because my favourite people are here, I have the pleasure of working from home, and I have lots of fun home hobbies  I enjoy.
But I know this isn't the case for others.
The thought of being locked away at home – in quarantine – can ignite all sorts of fears and anxieties, especially if your income is impacted.
And part of this emotional turbulence is fuelled by how we perceive this time at home.
As Lama Willa Miller writes:
'In a pandemic, self-isolation is called quarantine. In Buddhism, it is called retreat. From the cave of our home, like the meditators of ancient times, we can consciously kindle the lamp of compassion and connection.'
I love these words!
Most people these days are so super stressed and over-worked, they are craving time-out.
Time to retreat.
Time to go into self-isolation and give themselves the love they most need.
Yet very few people actually take this time.
For one excuse or another, self-care gets shuffled down the to-do list.
Yet, self-love is a necessity.
And I believe whole-heartedly, that this situation with the Coronavirus, is an opportunity to honour this inner need.
This situation is forcing us to stay at home.
To take the time to reconsider our priorities.
To re-evaluate.
To get connected to what truly matters in life.
Too often we are so busy that we don't have time to sit and reflect on our life and what we need to change in order to create more love, more ease and more happiness.
Whatever you wish to call it – self-isolation, quarantine, retreat…
This a time to go inside.
Not just physically, but spiritually.
Go inside and see what's there.
Explore what needs to be cleared out.
What needs to be shifted and released.
What needs to be healed, that is currently keeping you from living fully.
This is a time for YOU.
A time for you to get clear on how to be the best, most loving person, you can be.
Occasionally we take time to clean out our closet.
How about taking this time to clear out your emotional closet?
We store so many old hurts, resentments, fears and emotions, that simply do not serve us.
Just as physical clutter takes over our house, so does mental clutter take over our ability to function properly.
It affects our energy.
It affects our health.
So I ask you: 
What if instead of considering this time as a time of quarantine, you considered this time at home, like a retreat?
A time to go inside.
A time to really go inside, and get to know yourself.
Get connected to who you are and what you're here for.
To discover what your purpose is here on planet earth?
All of us have such unique gifts to give to the world, but until we take the time to get connected to these gifts, we cannot share them.
That's what a retreat is for, right?
To shed the old stuff and create space to experience more peace.
More connection.
To others and to self.
To get clear on how to move forward in the most loving way for yourself, yes, but for the world as a whole.
Bunkering down at home is an invitation for self-care and immense internal growth.
If, of course, you're willing to accept that invitation.
So simply ask yourself now:
Am I willing to use this time to take a home retreat?
If the answer is 'Yes', brilliant!
Then ask yourself:
How can I give to myself at this time?
I recommend making your home like a magical sanctuary upon which you get to be with yourself.
Where you get to know yourself.
Where you get to release the old stuff that no longer serves you.
So you can once and for all, make friends with yourself.
Maybe you have some practices that have been sitting on the shelf, and now is the time to dive into them.
Get in the bath.
Do a self-massage.
Read that inspiring book.
Meditate.
If you've completed any of my courses in the past, know you have lifetime access to all of that content.
Now is the perfect time to revisit that content, so you can deepen your practices and embody them in a new way.
So they can support you as you move through this time of uncertainty.
You can click here to log into your already purchased courses.
For those of you who aren't quite sure where to start with the whole self-love thang, I have some free resources for you:
The Love Journal: Learn how to loosen the negative dialogue you have with yourself
The Art of Self-Love Playshop: A 1 hour audio sharing how to let go of limiting behaviours and patterns in your life
Self-Love Yoga Mini: A 12-minute practice to connect with yourself (perfect if you can't get out to a face-to-face yoga class right now).
These are all beautiful practices you can do at home.
Perfect for self-nurture and re-connection to self.
There are also hundreds of blogs on my website all sharing key tools and teachings to help you come home to yourself, so you can find your centre amid the external chaos.
You can check out my blogs here.
And if you feel you want to really go on voyage inside during your home retreat, I know you'll love my program The Way of Self-Love.
This course will take you on a journey inside – perfect for a home retreat – so you can short-circuit the fear-response, and cultivate a relationship with your inner voice, so you can get clear on how to live with more ease and more purpose.
We can retreat into fear, or we can step up and operate from a place of love.
While we may not be able to choose what happens to us, we can certainly choose how we react to what happens to us.
The Coronavirus in this way, is a big wake-up call, to get us to re-evaluate our lives.
To get us to really take the time to go inside.
To retreat.
Are you with me?
Are you ready to share more kindness, compassion and love with yourself and the world?
I am.
If you're also stuck at home due to self quarantine, government advice or some other reason, I believe this is the best time to practise love.
To take some time for self-care.
For self-care is an essential part of being able to not only live fully, but give whole-heartedly to others.
Instead of getting caught in collective fear and anxiety, take a breath, and listen to your inner wise-person.
Take practical precautions and protections, but do it calmly from a place of love.
The world needs more love, not fear.
Please share below how you plan to enjoy your home retreat!
Let's inspire each other 🙂