FREQUENTLY ASKED QUESTIONS
Is this course for me? If there is any area of your life where you're not feeling 100% happy and fulfilled, then yes! We're all living life in some wave, shape or form. Not all of us however, are getting the results we're after. This isn't about telling you how you should or shouldn't live life. This course will simply arm you with some amazing tools to use in the garden of your life. Not only will you learn how to plant the seeds, you'll be able to tend to the soil so you can reap the rewards of a fruitful crop that is not only beautiful to look at, but nourishing to the soul.
Why can't I learn this on my own? It's like when you learn a new program on a computer. You may be a technology genius, but when a new bit of software comes out, you need to be shown the most efficient way to use it. Our brains, just like computers, are complex. And unlike a computer, they don't come with a manual. This course is your manual; a manual that will give you some useful techniques to get the program running at its optimum. The Remarkable Relationships course is essentially your manual for life.
Human beings are also creatures of habit, so simply knowing something isn't enough to create the desire change. You need to embody the learning, and that requires being able to tune into your subconscious mind and change the programming to support your conscious wants and desires. Because we live in a very 'head' based 'thinking' world, most of us have disconnected from that part of ourselves, hence this course will teach you how to reconnect with that part of you which can heal yourself.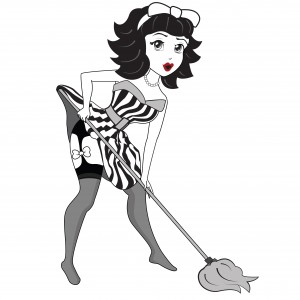 What makes this course different from the others? Tamra doesn't believe in therapy being hard work. She injects this course with a good dose of fun and personal insight where sharing is always encouraged. The tools you will learn in this course are 'life skills' that can help you overcome any challenge. No longer will you have trouble decision-making; you will have the tools to find out what is best for you and how to get the most out of every opportunity.
One of the big focuses is on removing limiting beliefs and giving you the know-how to do that yourself. In order to make positive changes, you MUST be cleaning out limiting beliefs. If you hold a lot of these nasty beliefs you will have a low self-esteem and have sabotaging patterns playing out. In order to create change in your life you need to believe in yourself and that's what you'll get in this course: A healthy dose of self-belief and self-love.
Why are limiting beliefs so detrimental to our wellbeing? We take on limiting beliefs as a child and unless they are removed, they shape who we become. They are stored in the subconscious mind, which is responsible for 90% of our thoughts, actions and behaviours. It is limiting beliefs that cause illness, painful outcomes and toxic relationships. Beliefs are what dictate our direction in life, and get in the way of us seeing the opportunities available for personal growth and transformation. When you start removing your own limiting beliefs it'll feel like you've taken off the blindfold that has kept you in mediocrity.
What will I get out of this course? Aside from achieving the goal you set and formula and tools for creating future goals, you will get a wardrobe of authentic confidence. You will be able to walk into a room of strangers and feel beautiful and completely at ease. You will have such a powerful presence that others will be drawn to you. You will learn the secrets for creating a life of balance, happiness and fulfilment. Essentially your life and your relationships will beta complete makeover so that you experience love, happiness and pleasure in all that you do. You get the formula for living healthily and happily right NOW!
What's involved in the course? You will listen to one lesson (approx. one hour in length) each week for nine weeks where you will be given tools, education and the chance to participate in exercises and ask questions. At the end of each one-hour session, you will be given 'homeplay'. In order to get results it is essential you do all tasks listed. That said, this course is designed to be fun, so you should enjoy most of the action steps.
How much homeplay is involved? You get out what you put in. So the more time you spend applying the techniques you learn, the quicker you will create change in your life. You will need to allow at least 30minutes per day to apply the teachings, but 1 hour is ideal. If that seems like a big time investment, know that once you start clearing out the childhood conditioning, like magic, you will start to have an abundance of time.
What will my homeplay consist of? There is set homeplay you will do which gives you the skills to tune into your subconscious mind and clear beliefs. This is designed to become your daily spiritual practice. Statistics show that those people who spend time daily with themselves, connecting in with their True Self, are healthier, happier, more abundant and much more fulfilled. This daily spiritual practice will nourish you. You will also be asked to set homeplay of YOUR choosing to help compliment the particular goal you set in week 1.
What if I don't have enough time to commit to the course fully? We all have the same amount of time, it is only limiting beliefs that make us believe otherwise. Once you start removing the limiting beliefs that are keeping you in the 'I don't have time' cycle, then like magic, you will start to notice you have not only enough time to complete the course homeplay, but more time for yourself in general. This course is designed to make your life easier, not harder.
What you'll also find is most people waste a lot of time. Not consciously, but when you start to clear the beliefs that have your procrastinate, doing tasks in a way that is more timely then they need to be, or following the wrong leads, time will quite literally come out of thin air for you. When you have the ability to tune into yourself, you're able to make decisions from a place of 'knowing' what is best for you, as opposed from 'guessing'.
An example of this is: You have 10 jobs you want to apply for, how do you know which one is best for YOU? You tune in (like I will teach you) on which job will make you the happiest, and you tune in on the answers you need to put in your application to ensure the job is yours. This is how life flows when you have the ability to 'know' what is best for you.
Will my problems comes back? Not if you apply all you learn in the course. The techniques you will learn take you back to the root cause of your pain. Once there, you are able to gather the learnings required to reframe the event so you can move on from it, so much stronger. You will feel empowered by every experience you have gone through in your life and this is what will propel you into the sky of opportunities.
Does it matter where I live? Not at all. As long as you have a computer and the internet you can access ALL the lessons. When you do your one-on-one trouble shooting session you can either do it via phone or via Skype.
How much support will I get? You can ask as many questions as you like via email (Tamra answers emails three time per week). You get two one-on-one 45 minute sessions with Tamra conducted via phone/skype to help move you past any obstacles. You will also have the opportunity to ask questions and participate in group discussions on the private Facebook page. Should you require further assistance you can book in for an extra one-on-one session with Tamra. Tamra's aim is to have everyone feeling in control of their life by the end of the course and she will do what's necessary to make that happen.
How many people will be in the program? I cap the program at 12.
How is this different from counselling or therapy? We do not spend a lot of time talking about the problem or the 'story'. Instead we find the root cause and get rid of the negativity surrounding that event so you can confidently move forward. The techniques used are very quick, fun and long lasting. You can expect to feel differently within days of beginning the course. Our methods teach you how to connect in with your heart's voice – our innate guide – so you can get out of your head and enjoy more flow and ease in your life.
I can't afford to pay for the course. Is there a way I can still do this? Yes! This is why I have payment plans available. Just see the website for details. And if you are still struggling to make the payment plan work, have a read of this blog I wrote about money. It will give you some really great insights into how to make this course happen, no matter what financial situation you find yourself in.
Who is this course NOT for? This course is NOT for people who don't want to leave their comfort zone. In order to grow and create change in your life, you need to be willing to get mentally and emotionally naked. Remember, you've been operating one way for a very long time, so when you start to step our of your comfort zone it can be unsettling and you are likely to feel resistance. You may be feeling resistance right NOW! So if you're not willing to have a few feather ruffled, then please do not sign up. But if you're ready to dive in and look beneath the surface, then welcome! I can't wait to introduce you to your True Self!
If you'd like to ask a different question, please email: tamra@gettingnaked.com.au
Or to book your spot today, click HERE.