One-on-One Intensive
Want to experience a heart-opening, fun loving, soul shaking, quantum healing, sh*t clearing, life transforming journey home to your self?
If you're reading this page, chances are you're at least a little curious about what it takes to water the seeds of self, grow self-love, and thus, create MASSIVE change in your life. The one-on-one sessions intensive I offer, will help you heal a long-standing issue that you haven't been able to get to the bottom of.
By the end of our 5-months together, you'll have a far deeper trust in your inner voice, you'll accept yourself on a whole new level, you'll have more clarity and purpose in your life, and profound self-love. But don't take my word for it. Jess, one of my past clients shares her experience with me…
'I didn't think it would be possible to overcome so many issues that I have been struggling with for years in the space of 5 months! Before I met Tamra, I had been in rehabilitation for 18 months after a major car accident and had become suicidal with countless therapists unable to help me recover both physically and emotionally. Thanks to Tamra's program, I am now able to jog again pain-free, have overcome my fears of driving and am now back on the road, can sleep again and was able to return to uni which wasn't a possibility for me after the crash. I am now depression and anxiety free, with a newfound confidence in myself that I never knew even existed.
Not only does Tamra help you solve your problems, she also shows you how you can overcome any problems that may arise in the future by yourself. She's like a magical fairy from the Disney movies you watch as a child, helping you to remove all the burdens of your life and allowing you to believe that anything is possible if you are willing. The only other way I can describe her work is like lifting a weight off your shoulders and there is no price you can place on that. Not only do I now feel free but I also have a knowing that life will never be able to go back to that dark place.  This work that I have done with Tamra is the best decision and investment on myself that I have ever and will ever make.'
The purpose of working one-on-one with me, as part of this 5-month intensive is to clear a long-standing issue that you haven't been able to get to the bottom of. Maybe you've tried all sorts of treatments or therapy, to no avail. Many of the clients I work with have been in psych wards, have had life-threatening illnesses or personal problems that have been with them for life. Thanks to the style of therapy I've developed, I'm able to help you clear the problem out at the root cause so you're free to enjoy your life!
EVERY client I have worked with who is 100% committed to the program has achieved the results they wanted… and so much more!
This 5-month intensive is for anyone who is experiencing fear, pain or struggle in their life and wishes to do ANY or ALL of the following:
Cure depression and/or anxiety
Have nourishing relationships with friends and family
Attract in the ideal mate
Heal trauma and/or sexual abuse
Overcome existing health ailments
Have abundant financial flow
Enjoy a job that fulfils you creatively (and still pays the bills)
Experience deeper sexual pleasure and health
And most importantly, stop the negative mind-chatter so you can enjoy a happy and healthy life!
While this program is effective is a range of life ailments, it's no surprise that due to my own history with severe clinical depression, that I've become known for helping people become depression and pill-free during this 5-month intensive. If you'd like to hear from one of the gorgeous ladies who recovered from her illness through this program, have a listen to Tess from Australia who shares her experience with the techniques I taught her and how far she's come since our time together.
If you'd like to read more about how this style of therapy specifically helps depression (and other mental illnesses) simply click here.
As you may have read on the About page, understanding how you're programmed – what your unhealthy beliefs are – is key to overcoming your specific life circumstances. In this comprehensive one-on-one program we take a holistic approach  as I teach you the formula for creating rapid transformation in your life so you can eradicate the negative mind-chatter and obstacles that have been keeping you stuck until now.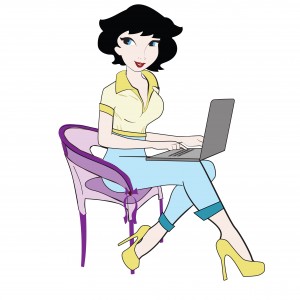 As a child we are programmed, much like a computer on how to act, think and behave. We form beliefs about ourself modelled on the big people around us, like our parents, teachers and and carers. These beliefs may be things like 'I'm not good enough' or 'I'm a failure'. As we grow up, these beliefs dictate how we think about ourself, and therefore how we operate as a human being.
It's these kinds of beliefs that create blockages, stagnation and weaknesses in our mental and physical health. When we think we're unlovable or unworthy we begin to feel bad about ourself and the state of our life. When a cell in the body is continually fed these kind of low vibration thoughts it begins to replicate this through sickness. Hence why our mental health and physical health really do go hand in hand.
As Buddha once said: 'We are shaped by our thoughts. We become what we think.'
A mental or physical illness is not the problem. This is merely a symptom of what's going on underneath. All sicknesses, whether they be of the mind or body, a financial crisis or a relationship break-down, are sicknesses of the mind. The problem is, when we engage in 'talking-therapy' (as it typical of most forms of therapy these days) this only cements these beliefs further into the psyche, hence why a typical counselling or psychology session won't generally cure what ails you.
We don't need to dig up past issues and re-live them in order to move past them. People spend a lot of time trying to revisit the past and understand it, as they think it will help them heal. What heals, is going to the root cause of the issue – the limiting belief – and clearing it out of your subconscious. When you change the programming (your inner world), you change your life (your outer world).
'Thank you Tamra. You have saved my life. I am forever grateful that I found you and your astonishing work. Many changes have occurred in my life since working with you. I have a wonderful job and more of a clear purpose in my life and am living and following my passion with certainty, free from doubt. 
    My relationship with my self has improved and for the first time I was able to get an understanding of what it felt like to love myself. I still have some way to go on this but I am in the right direction. My relationship with my partner has improved as a result of this. I am less triggered by him and less defensive which has resulted in much fewer conflicts. I see myself and the role that I play in the creation of our life much more clearly. 
    I am more excited about life and I view problems and challenges as signposts to areas that I need to learn from. This makes living life so much easier and I have a lot more compassion for myself. I able to connect in with my heart space and I have many tools that I can use to keep me emotionally and mentally stable and healthy. Most importantly I am depression free.'
-Tessa, Yoga instructor, Australia.
You want to start now?
Then simply email tamra@gettingnaked.com.au and I will send you through the details (more details at the bottom of the page). I only take a handful of clients each year, so please email to check my availability and reserve your spot.
What's included in the program?
Every person who completes this program then gets the added bonus of:
Most importantly, you get me to hold your hand for 5-full-months as you journey deep into self-love. Together we will overcome the barriers and obstacles that have stopped you getting results in the past, so you can enjoy the love and fulfilment that is rightfully yours.
'I started my journey with Tamra after reading a tiny article in the newspaper about her new book which for some strange reason drew my attention. I totally related to it and couldn't put it down, "What a book". Then there was the 'do I 'or 'don't I' question, of getting sessions from her. This again, was totally out of character for me but something inside of me told me to keep going. Well today I honestly can say she saved me from just living my life, getting no where and being depressed, into someone who is confident, knows what he wants and won't stop until he gets it, and most importantly is "HAPPY". Tamra is a good listener, motivator and makes you feel comfortable to be around. I openly tell people about my experience with her. One word to describe her "fantastic".'
-Rob McGaffin, Electrician, Melbourne
The cost of the entire program is $7000 Australian, which can be paid in full or you can pay a $1000 deposit to reserve your place, and then once we begin, 12 monthly payments of $500. Whichever meets your budget.
What can I expect?
Session 1: We'll set a very clear and tangible goal on exactly what you wish to achieve during our time together. One of the biggest reasons people don't get what they want, is because they don't have clarity on what they're working towards, focusing on the problem, as opposed to the solution.
I'll share with you the Self-Love Formula we'll be working with over the 5-month intensive, and then I'll introduce you to your subconscious mind, so we can remove your first limiting belief. You can expect to feel much lighter and clearer by the end of this session, with an innate belief that you can have what you desire.
Session 2 -10: We'll continue removing the beliefs stopping you achieving your goal. We'll also clear the negative emotions of anger, sadness, hurt, fear and guilt, so you're not holding these emotions in the physical body. When we have unresolved negative emotions, they make the body sick. Just removing the emotions themselves is often all that's needed to help clear up physical and mental ailments.
Outside of this, I will also step you through strategies for getting you closer to your goal, while setting you very specific tasks to complete in your own time, that will help you create the lifestyle shifts required to live a happy, healthy life. Each session will focus on where you're at right now. While I have a specific formula, I adapt this to ensure we're working on what you need in that moment.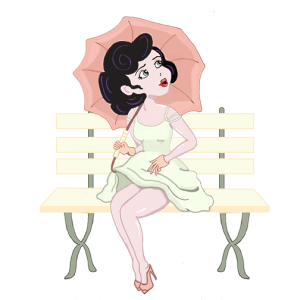 Between sessions: Between sessions you will have specific 'homeplay' tasks to complete that will help get you closer to your desired outcome. You MUST do them, as they are a critical part of the process. That said, these tasks, in most cases will be FUN, hence why they're called homeplay!
We will stay in regular email contact throughout the program so that as you hit road blocks (it'll happen, that's part of the process) I'm there to help support you through them. It's truly amazing how fast results happen when you have someone holding your hand in this way, as opposed to needing to wait 'till the next session. The clients who have regular email contact with me between sessions, get the best results.
'From the day I started with Tamra, energies shifted, the world turned and the sun warmed my face after an immense darkness in my life. Working on goals and replacing negativity with positive light. I am now surrounded with self-love and have an inner confidence, combined with positive learnings has lead me to have a new lease on life. My livelihood has changed dramatically with my monetary earnings now tripled and my search for a nurturing and loving relationship was achieved and I am now living with my beautiful partner. I am living life to the full. Thank you for your guidance.'
– Sandra, Sydney
Each session creates instant change.
Most people get off the phone from a one-hour session and report feeling lighter and clearer.
Please note: This intensive one-on-one program is ONLY for people who are ready to get off the merry-go-round of negativity and unfortunate circumstances. If you've had enough of the struggle, fear and pain and are ready to commit 100% to this program, then please see below on how to apply.
Why work with me?
Because I understand what you're going through! I was on the verge of being put in a mental home due to severe clinical depression and regular suicide attempts. I was diagnosed with being the stage before cancer when I returned an abnormal pap smear result. I had severe adult acne that had scarred my face. I was even bulimic at times. I was unlucky in love for many years, kissing toad after toad. That was then….
NOW, I am depression and medication free, healthy with a positive relationship with food, have clear skin, doing a job I LOVE, happy as ever having married the man of my dreams and living in the stunning rainforests of the Dandenong Ranges, with a baby on the way!
But these techniques don't just work on me. Jessica came to me after being told she needed to have her cervix removed after returning an abnormal pap smear result. Desperate to find another way to heal her cervix, she completed both my one-on-one session 5-month program and the Remarkable Relationships online course, during which time we completely healed her cervix (and helped her fall in love with her life).
In this video Jessica from Australia shares her very personal journey into self-love and the relief she felt after being given a clean bill of health by her gynaecologist.
Please know that the health ailments I experienced – cervical issues, acne, digestive troubles, etc. – were all healed without any medical intervention. My techniques get to the root cause of the issue, unlike most western treatments, which simply focus on healing the 'symptom' as opposed to the 'cause'. If you'd like to learn more about how working with he subconscious mind is so effective, sign up for the free Self-Love Starter's Kit (at the top of the page) and listen to the first audio lesson.
'Words simply cannot describe how thankful I am for all you have done for me. You have literally changed my life. You changed the way I look at life and the way I look at myself. You taught me to love and trust again, and not just other people but most importantly myself. I am forever grateful to you and will never forget you. I am no longer afraid of so many things. I could sit here and ramble but the most important thing I have to say is THANK YOU.'
– Sarah Southwell, 17-years old, Victoria
OK, enough from me, it's over to you… Are you ready to have the life of your dreams? Even if you aren't sure what those dreams are but know there must be something better, I can help shine the light for you. Most importantly, through Naked Therapy I'll show you a clear and efficient path to end the struggle cycle so you can begin living happily right NOW!
Want to make the magic happen?
Then simply answer these questions and email them to tamra@gettingnaked.com.au
What would you like to get out of this program?
What about my program inspired you to contact me?
How committed are you to completing all the 'homeplay' required to create the outcomes you desire?
Are you willing to get uncomfy? The reason I ask, is because in order to create change you need to step out of your comfort zone and that is uncomfortable, but required, for the transformation you're after.
Is there anything else you'd like to add….
Once I have your application I will be in touch to arrange a complimentary phone/Skype chat to see whether we're a good fit to work together. I work with clients worldwide, so as long as you have a phone if in Australia or Skype access if overseas, then you can take part in the program. Please note that I do not do face-to-face sessions as this isn't required using the techniques I use as part of this program.
The cost of the entire program is $7000 AUS which can be paid in monthly instalments of $500. Please note that I only take a handful of clients each year. So if you would like to reserve a place, please get in touch.
Want to read more of the magic my clients have experienced thanks to this intensive program? Simply click here.
I look forward to helping you create the transformation you're after, and if you have any questions don't hesitate to contact me via email.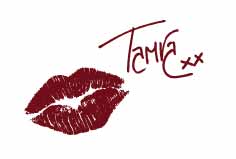 Tamra Mercieca
Self-Love Therapist, Writer and founder of the Getting Naked Online School.