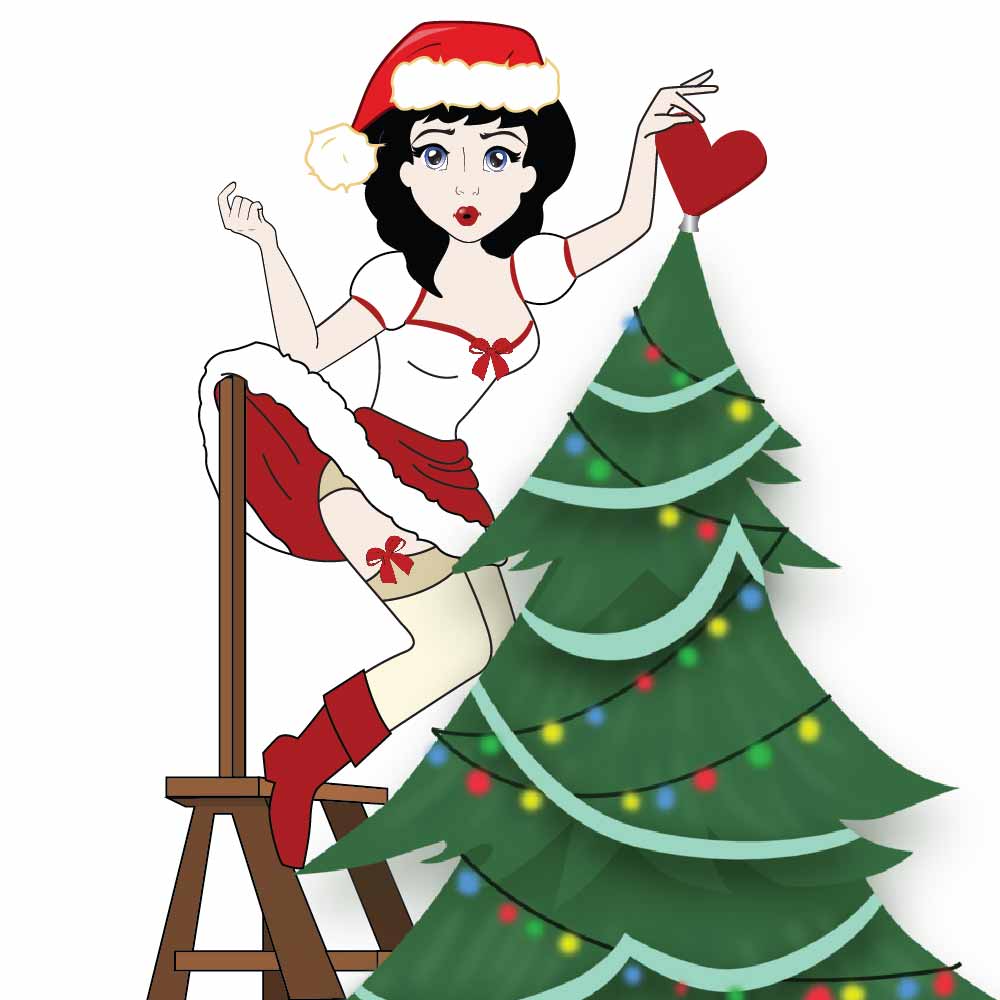 Struggling to buy gifts for those hard-to-buy-for people in your life?
Then why not offer them the gift of love!
'Ha?' I hear you say!
'That's not something I can give another person.'
Actually it is.
You just need to be open to showing love, gratitude and perhaps even get a little creative.
Which is fun, right?
Everyone I know loves a self-esteem boost.
Even a person who disregards a compliment you give them is simply acting out of their gunk.
Gunk that has them believing they don't deserve the compliment you sent their way.
Deep down, they are craving for that assurance and love.
That feeling of being appreciated and valued.
Christmas is the perfect time to help someone boost their self belief and self love by giving them a gift of love.
Pure honest love.
The gift of love really is the most precious gift you can give a person, whether they consciously realise it or not.
So this festive season give compliments freely, be loving in your words and gestures and show gratitude for your time spent with that person.
And give the gift of love.
Our self-esteem thrives when we know someone else values us.
People all too easily loose the true meaning of Christmas and make it about the price or size of the gift.
I know I get much more joy from a well-thought out hand-made card with some loving words, than a ka-zillion dollar gift (even if it is a rare vintage party dress!).
If your money-box is low on jingle or you want to give a real gift this Christmas, find a way to make that person feel good about themself.
And give the gift of love.
Expending energy to make something for a loved one, or choosing a gift specifically designed to give that person a confidence-lift is a sure winner.
If that person wants to learn to paint, but doesn't feel they're worthy of spending money on it, get them a painting class voucher, or some painting tools to help encourage them to pursue their creative side.
Still stumped and wish to buy a gift?
Then I have created The Way of Self-Love – a program that uses meditation to help teach you how to fall in love with yourself.
This program was designed to loosen a person's negative mind-chatter so they can enjoy more self-love.
This really is a great gift of love.
Or take advantage of our Jade Egg Christmas sale; the Jade Egg practice really is one of the most loving things you can do for yourself.
Just read my blog 'Ladies beware: Your sexual organs could literally fall out of you!' for a snapshot on why you want to be giving your lady parts some lovin'.
This is my last blog for the year, but I will return with inspirational blog posts in late January 2015.
In the meantime, give yourself the gift of love, give others the gift of love, spoil everyone (including YOU) and have an absolutely fabulous end to the year.
And remember on New Year's Eve to reflect on all the lessons you learnt in 2014, as these will help you have more happiness and joy in 2015.