Remarkable Relationships
If you've landed on this page, then you're ready to learn the art of self-love.
And I'd LOVE to help guide the way.
Hi gorgeous! I'm Tamra. If you've read my blogs you'll know that I believe the key to having anything is life, is to learn how to love yourself… unconditionally!
Once you love YOU, then the rest happens naturally, as I explain in this video I created just for you. So please grab a cuppa tea and let me share a little more about how self-love will help you you heal even the most troublesome of problems…
Ok, so now you know why you think the way you do. Why life currently looks the way it does; why you may not feel worthy, loveable, good enough, and all the other thoughts that stop you from being the person you are here to be.
Do you want to change those thoughts? Instantly? Or more importantly, I should ask: Are you really ready to change your thoughts so you can change your current circumstances and start to really enjoy life?
If you answered YES, then I invite you to play with me for three-months, as part of my Remarkable Relationships online course, so I can teach you the skills needed to clear subconscious programming and thus, become your own healer!
Yep, once you complete this course, you will have all you need to rely on yourself to get the results YOU want – because you will have the self-worth and self-love to do so!
Whether it's a remarkable relationship you want with yourself or a remarkable relationship that you want with your finances, your health or another person, this course will give you the step-by-step formula to get there. You'll be able to…
Get off the comparison merry-go-round and stop worrying about what other's think of you
Banish overwhelm, anxiety, stress and depression
Heal yourself of current and future ailments
Say goodbye to addictions and negative behaviours
Resolve problems and challenges quickly and easily
Be confident in knowing what's best for you in all life decisions
Enjoy self-respect and self-acceptance
Have access to your own inner therapist and healer!
I've taken hundreds of people through this course, all achieving miraculous results in the three months. One lady lost 23-kilos, another tripled her income, while this lovely chap overcome depression and anxiety…
'If the Remarkable Relationship Program was placed in a pill and labeled anti-depressant, Tamra would be the wealthiest woman on the Planet. This program not only gave me the tools to get my life back on track it possibly saved it!!'
– Andrew Broomhall, Tasmania.
If you've read my memoir 'The Upside of Down: A personal story and toolkit for overcoming depression' you'll know that I too experienced suicidal depression and was almost admitted to a mental home. What cured me? My determination to develop a formula that could help not only me, but other people become depression and pill-free.
Hence, the Remarkable Relationships course was born, teaching others the self-healing techniques I developed through years or research and experimentation and personal inquiry.
What surprised me most however, was that it was this same formula that could rid people of mental illnesses, that could be used to help people heal ANY struggle in their life.
After clearing my own cervix of pre-cancerous cells in 2012 using the techniques I teach in this course, I was blessed to be able to help my client Jessica do the same.
Jessica came to me after being told she needed to have her cervix removed after returning an abnormal pap smear result.
In this video Jessica shares her very personal journey into self-worth and self-love and the relief she felt after being given a clean bill of health by her gynaecologist…
It doesn't matter where you are in life right now, you CAN turn things around, and it all starts with going back to the root cause of the programming and making some changes there.
Because when you do, you will notice the effects immediately!
Yes! I want to learn how to turn my life around NOW!
$1,990.00 Select options
Course starts May 21st 2018, so if you're feeling an inner 'YES' then please enrol to secure your place. Only 12 spots available.
A key part of developing your relationship with yourself so that you can clean up your life, is learning how to tune into your heart-brain! Yes, scientists have now shown that the heart has a brain of its own, and it's far superior to the brain in our head. In this course I teach you how to tune into the wisdom of your heart – or your intuition – so that you may be internally guided from a place of inner knowing, as opposed to taking direction from your childhood conditioning (the negative mind-chatter and fearful thoughts your head-brain will feed you).
The most worthwhile journey you will ever make, is from your head to your heart.
So lets take a peek at what you get when you sign up for the 3-month Remarkable Relationships course…
Nine recorded training lessons with Tamra
6-months access to listen to all of the recordings
Weekly playsheets and emails
Eight visualisation audios to help loosen the mental gunk
Three months of unlimited email support with Tamra
Two 45-minute one-on-one phone sessions with Tamra
Weekly inspirational desktop images for your computer
Regular inspirational blogs and videos
To join the loving and supportive Facebook group community
Post-course, I'll also get:
The chance to book in for one-off one-on-one sessions with Tamra (she only offers these to people who have completed her one-on-one session program OR the Remarkable Relationships course)
Ongoing support from the Facebook community group
BONUS: Three-month post-course check up, including the audio lesson: 'Living as your True Self'.
I believe in giving you everything you need to do this work yourself so you can be self-sufficient in creating the change you desire without having to rely on anyone else.
I'm ready for change. Sign me up!
$1,990.00 Select options
Want to get into the nitty gritty of what you'll be learning? No probs. Here's a summary of the lesson structure and what you'll explore each week with me.
Week-by-week rundown:
Week 1 NAKED CLARITY: You'll get clear on what you'd like to achieve in this course and be shown how to set an inspiring present-timed goal or intention. I will then introduce you to the 5-step Self-Love Formula we'll be working with to create your goal over the duration of the course. Finally, you will learn why excuses and reasons are one of the biggest disablers in achieving your goals in life, and how to take responsibility for ALL your results.
Week 2 NAKED SELF: You will learn the role our subconscious mind plays in creating our physical reality and why it is the key to changing negative patterns and behaviours in our life. You will explore limiting beliefs; what they are and how they stop us achieving the results we want in life. With this understanding I will teach you a core technique that will instantly pull you out of any negative emotions, be it anxiety, stress, depression, overwhelm or so forth. It is this very technique that we will use to connect you with your heart-brain, so you can have a direct line to your intuition, or as I like to call it, your True Self.
Week 3 NAKED CONNECTION: Using the tool I taught you in Week 2, you will build upon that so you can begin to tap into your inner wisdom and gain guidance from your True Self. You will be able to use this technique to overcome challenges and obstacles, and check in to ensure you make the decisions that will get you the results you desire in life. You will learn how to move from a place of fear to a place of love, and how to become aware of opportunities you were previously unconscious of.
Week 4 NAKED BELIEFS: This entire sessions is spent on learning one of the most valuable skills you will ever learn: How to remove limiting beliefs so you can clear the way for all the good things you want in your life. Once you have this skill, designing a life you love, becomes simple, because you will be able to identify your limitations and clear them, so that no matter what your goals are in life, you can move forward with ease and a deep confidence in your abilities.
You'll learn how instantly to overcome challenges and obstacles and use them as opportunities for insight and growth.
Week 5 NAKED CORE: Now you have the ability to remove your personal barriers, I will take you on a guided tour of the limiting beliefs that cause us the most pain and how to eliminate those from your subconscious mind. The beliefs include doozies such as 'I'm not good enough', 'I'm not worthy' and 'I'm a failure'. Imagine how differently you would live life if these thoughts no longer took up space in your mind. You will also learn the importance of self-belief and what's needed to have pure self-belief.
Week 6 NAKED LOVE: This week is spent learning how to fall in love with your most fabulous self. We'll get to explore why having a nourishing relationship with self is key to enjoying a happy and fulfilling life and go through specific exercises to help you embody deep self-love. This is a really FUN week and one my favourites.
Week 7 NAKED INSPIRATION: Our environment – who we spend time with – has a huge impact on our happiness and the results we create. We'll look at how healthy your current environment is and how to ensure the people you are spending time with aren't keeping your goal from blossoming forth, as well as looking at how to expand your current environment so you are surrounded by inspiring figures who help keep you in a joyful state.
Week 8 NAKED SURRENDER: This is where we learn the art of surrendering from our goal and letting go of attachment to needing to have it. If there's one thing that will bring all your good work undone, it's attaching to needing something in your life. You should never need anything to be happy. And I will walk you through that process, so are able to live happily right now, no matter how close or far you are from your current goals.
After the week 8 training you'll have a four-week break from the weekly lessons to cement in your skills before learning how to heal yourself in week 9.
Week 9 NAKED WEALTH: I will teach you how to heal your own body parts from current or future ailments, as ailments manifest in the energy body before we see them in the physical body, hence the power of this techniques; heal it before it becomes a problem! When we have a thought it triggers a chemical response in the body. If that thought it positive it will guide the body to be healthy, if that thought it negative it will guide the body to be sick. Once you know how to access those initial thoughts and resolve the negative ones, the body returns to pure health.
'What started as a course to help repair a relationship has turned into a journey of self discovery and personal growth of which I could not have imagined 6 months ago. My finances have turned around, I've lost over 10 kilos of excess weight, a result of giving up certain foods including alcohol, (five months without a drink YAY), and starting a light training regime.
I've rediscovered the passion in my vocation and I'm focused on working out what truly brings me happiness in this life. Remarkable Relationships continues to teach me to look inward for true love and that by doing so all the joy and beauty this world/universe has to offer will be there.'
– Mark McGurgan, Musician, Melbourne.
Yep even your finances improve when you have self-love and self-worth. How? Finances are intimately linked to our self-love and self-worth because if you feel worthy of a great life and you value yourself and all you have to offer, other people will too!
When others value you as much as you value yourself them you will be paid what you believe you're worth. This is why self-worth is such a critical part of living well; you will feel better within yourself, but you will also have the financial freedom we all desire.
That said, if finances are a hassle for you right now, don't worry, I do have payment plans, so you won't miss out on learning the skills to get this money hassles sorted, so you no longer need to be concerned about money.
Your 'happily ever after' is just one mouse click away!
$1,990.00 Select options
Got a few questions before you commit! No worries. Check out my Frequently Asked Questions page. Or watch this one-hour playshop 'The Art of Self-Love that I can to a packed room at the Wanderlust Yoga Festival in Australian in 2015 for a taste of what we'll be exploring in Remarkable Relationships…
It's time! Yes, you ARE ready for change! We're all ready for change – that's what life is about – it's only our reasons and excuses that keep us stagnant in life and repeating the same patterns that fail to satisfy us.
Our fears are the only things stopping you from taking this very important step and learning how to connect with yourself more deeply. So, if you'r ready to play, I look forward to getting to know you better and teaching you the tools that I have dedicated my life to sharing with others, so they too can enjoy a health, happy and more pleasurable life.
Next course starts Monday 21st May 2018
$1,990.00 Select options
Please note, there are only 12 spots available.
The most important relationship you will ever have is the relationship with yourself. Nurture it!
Speak to you soon!
Hearts and kisses,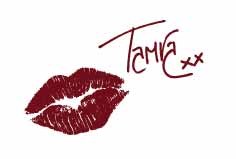 Tamra Mercieca
Relationship & Self-Love Therapist, Inspirational Author and founder of Getting Naked and Yoga for the Vagina.
P.S. Still got questions? Drop me a line via email at tamra@gettingnaked.com.au
P.P.S. Close your eyes for one full minute and imagine yourself six months from today achieving all your dreams and goals. That's what will happen when you enroll in Remarkable Relationships. Life will become a colourful playground of happiness and love.
P.P.P.S.Still not sure if this is you? Then read more here.
The Not-So-Fine-Print: The Remarkable Relationships course is a non-refundable investment. Know that when you embark on this journey into Self-Love 'commitment' is the number one tool to living happily right NOW!