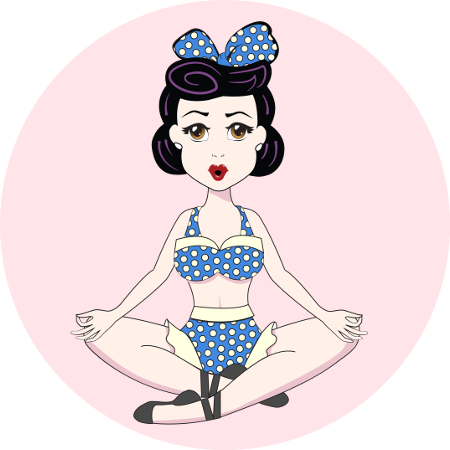 The Self-Love Meditation Course
Make friends with yourself by learning the art of love-infused meditation.
Meditation, without a doubt can be life changing. All you need to do it look at the most recent studies, to know that there are a stack of physical and emotional health benefits. Yet, even so, people often experience resistance to the practice. Common excuses are: 'I can't meditate, my mind is too busy' or 'I'm don't have time to meditate' or 'Sitting to meditate is so uncomfortable'. If you have felt this before, or are feeling this right now, know that meditation is for everyone, and it doesn't take much much time or effort, especially if you consider the benefits for the time spent.
In this course you will learn how to make meditation work for you! Yes, it can fun! Yes, it can be physically comfortable – I'll show you how – and yes, it can be snuck into a busy lifestyle. The best bit is, meditation – and this particular meditation – will completely transform your relationship with YOU! It works to gently loosen negative and limiting beliefs you hold about yourself, while at the same time, connecting you to your inner voice.
The Self-Love Meditation is based on the foundational practice I share with my one-on-one clients. And I want to make it available to YOU – whether or not you decide to do further work with me – because I know if you use it, you will experience huge shifts. I believe practices like this need to be readily available, and taught in a way that fits into a modern lifestyle, so that everyone can enjoy the healing benefits of coming home to themself.
Full course available Feb 24 2020.
Make sure you're on the mailing list to be given the reduced introductory price.
More information coming soon….