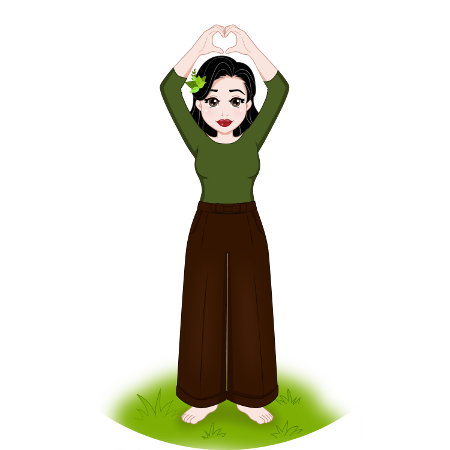 Self-Love Therapist 12-month Apprenticeship
Learn the Self-Love Therapist methodology and become a certified Self-Love Therapist.
Do you have a small inkling somewhere inside of you, that you're here for bigger and greater things?
Perhaps that there's something magical inside of you, that's yearning to be awakened?
How do you feel about the idea of teaching people how to fall in love with themselves?
If your heart's doing little cart-wheels of joy right now, then read on….
Becoming a Self-Love Therapist is a journey. A journey of listening whole-heartedly to your True Self, and allowing yourself to be guided from within, so that you can help heal the world one love-filled person at a time. If you feel called to share the magic of self-love, and do it in a way that is unique to your passions and your path, then you'll love what transpires when you're willing to heed that calling.
In this intensive 700-hour deep dive into self-love, I'll be sharing ALL the tools and techniques, both spiritual and strategic, that have helped me build The Getting Naked School so I can share my unique gifts with the world. You essentially get a template for creating your own divine offerings.
The Self-Love Therapy Apprenticeship is a 1-year (700-hour) program certifying you in becoming a Self-Love Therapist.
We spend the first six months learning how to do Self-Love Therapy, working with practise clients and applying the methodology I've been developing since 2003. The main focus is on learning how to take clients through the One-on-One Intensive I've created to help people overcome a major life obstacle, so that you can then offer that program within your own business.
Then we spend the next six months using those teachings to build a truly authentic business that ticks your passion boxes and allows you to share the unique teachings you're here to share. Yes, while you get my blueprint for helping people heal their lives, you're guided on how to take those teachings and make them your own, through tailoring the One-on-One Intensive and creating your own programs and offerings.
You are here to share some magical wisdoms, and I would be so delighted to help you uncover what they are, so you can step fully into them, own them, and share them with confidence and ease.
What is the role of a Self-Love Therapist?
The primary role of a Self-Love Therapist is to inspire and empower a person in developing a healthy relationship with self, so they can make positive changes in their life. You hold space for the client and act as a channel of love, communicating the exact words, teachings, insights and guidance your client needs to hear, so they can experience massive growth and transformation. So they can feel good about themselves and live according to their truth. You're also there to help them realise that we are all human, and even in our most vulnerable, gunky moments we still deserve the utmost love and compassion.
In this way you are the client's guiding light. You believe in them, until they can believe in themselves, while taking them through the powerful process of stripping off the habits, patterns, behaviours, limiting beliefs, traumas and emotions that are not serving them. You are the person who lovingly but firmly lets them know when they're self-sabotaging, and how to lean into that resistance so they can move through it. You spend 5-months holding their virtual hand, until they have the belief in themselves to hold their own hand.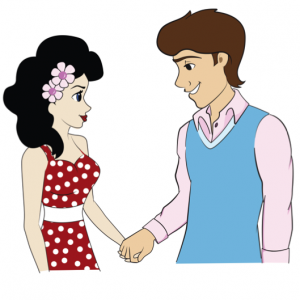 What makes the Self-Love Therapy methodology so effective in creating fast, long-lasting change, is that is treats the whole person by marrying together coaching, therapy and energy healing into one powerful modality. When you take an integrative approach like this, it's possible to not only heal the root cause of the issue, but guide a person to make behavioural and lifestyle changes to support them in living a healthy and happy life, where they feel connected and guided from within.
In this way, a Self-Love Therapist is a tour guide. A person who creates the space, teachings and awareness for the client to heal themselves. And what could be a more empowering role than that?
What's included in the training?
12 hours of one-on-one time with me
5 months of email support (from Module 1 – Module 5)
12 one-hour live group training Q and A calls

Over 90 pre-recorded audio lessons (30+ hours)

20 real life demo sessions (20+ hours)

PDF resources including script books, guides and templates (170+ pages)

5 detailed session evaluations
Detailed feedback on all assignments
The use of the scripts and templates I use with my own clients
BONUSES:
Plus you get to connect with a small group of like-hearted souls, all passionate about bringing the love to the people.
Let me share more…
One-on-One time with me: You get 12-hours of 1:1 time with me. Each session will be recorded so you can go back over it and analyse the techniques and ensure you have a thorough understanding of what we covered in each session. These sessions are designed to be tailored to exactly what you need at that particular point in time. If you have not completed the One-on-One Intensive with me (or one of my Self-Love Therapists) previously, these 12-hours will be spent taking you through that format, so you have a first hand experience of that program yourself.
Email support: The email support in the Apprenticeship is a little different to the Remarkable Relationships and One-on-One Intensive course, as it's designed to be more mentoring, as opposed to therapy. So that simply means that you email in when you have questions, queries, want to share wins or challenges or need support, and in most cases I will reply with a little voice audio addressing everything in your email.
You can email me as much as you like as often as you like from Module 1 (month 1) to Module 5 (month 5) and I will answer my emails on Mondays and Thursdays (outside of any holidays I take). If you need support outside of Module 1-5, you can ask me questions in our one-on-one sessions and via the group training calls. The second half of the Apprenticeship is without email support, giving you an opportunity to become more independent in this work, so once the Apprenticeship ends, you feel ready to fly solo!
Live group training calls: On the last week of each month all the Apprenticeship trainees and myself will meet for an hour via Zoom to discuss our wins and success, challenges and struggles. This is your opportunity to ask me questions, so I can guide you on how best to work with your clients, and build your business. These calls are recorded and uploaded to the training material. The day and time of the calls will be determined once I know who is taking part, so I can do my best to cater to the time-zones of the participants.
Detailed evaluations: As part of the training you'll be required to take 5 people through the 5-month long 10-session One-on-One Intensive program. You'll be required to record these sessions so I may personally evaluate 5 of them (one per client). The evaluation will include an in depth analysis of what you did well and what you could have done to enhance the result. 
These evaluations are designed to help you refine your techniques, and indicate to me, whether you're applying the techniques at a satisfactory level. If I feel that you have not displayed a thorough knowledge of the techniques in the sessions submitted, I will require you to submit further sessions for evaluation, which would incur an additional cost of $150 per session to cover the cost of my time. 
The sooner you begin your 5 practise clients, the sooner you can finish all 50 sessions, and thus start charging for the program. If you do this as per the schedule, you can be making income from these teachings by the end of month 10. That said, if you feel the homeplay is too much, you can spread this out across the 12-months, but you won't be able to charge for sessions until you have completed all 5 clients and received a hearts up from me on the evaluations, and have received your Self-Love Therapy certification.
*It is not necessary to complete Module 11 and 12 to receive your certification.
Course Content: The first six months of the training is focused on teachings you the Self-Love Therapy methodology and getting you practising with real life clients, so you can gain the hearts-on experience you need to feel more than ready to begin charging for your services once you finish the Apprenticeship. This is an opportunity to learn how to help others, but in doing so, you will soon find that by helping others, you're offered an opportunity for deep reflection and growth. In that way, you can expect to experience immense personal healing.
The second half of the training focuses on business, branding, marketing, money and course creation. You will learn how to get clear on your niche market, share from a place of love (commonly known as 'marketing'), create offerings such as free gifts, website content and courses, and how to launch them to your community. You'll be guided on how to write and design a website that is both functional and appealing, as well as learning basic business skills. You'll also learn how to create passive income streams that fit your specific market.
The core course content is delivered through over 90 audio lessons (30+ hours in total), 20 demo sessions with real life clients (20+ hours), 16 PDF resources, including templates, scripts, teachings, examples, plans and so forth (170+ pages) so you feel sufficiently guided on how to work with your clients.
The comprehensive training material alongside intensive one-on-one support from me – through 1:1 sessions, live group calls, email support and assignment feedback – is designed to give you a well-rounded experience and plenty of support to ensure you fully understand the core principles and teachings required to be a Self-Love Therapist.
The full curriculum…
MODULE 1: Learning. In this first module you learn the foundational tools, teachings and techniques you need to start working with clients. The topics we'll be covering in depth are:
What is a Self-Love Therapist?

How to work with the subconscious mind

Clearing limiting beliefs

The important of rapport building, and how to do it

Reframing; a technique used to help loosen limiting beliefs and stuck emotions

Briefly exploring NLP techniques including anchoring

How to set really powerful and inspiring goals

How to offer homeplay directly related to the goal

The structure of your first session with a client.
MODULE 2: Practising. This month you take the skills you learnt in Module 1 for a test drive, by taking your first two practise clients though the One-on-One Intensive. As you work with with them, we continue to build upon your skill-base, covering:
Requirements of doing a session with a client

Filling out a client file

Email support with your clients

How energy healing works

Tuning into clients

Session 2 overview

Common core beliefs

Understanding the ego

Introduction to creating free online content.
MODULE 3: Evolving. You start working with your third practise client, while also learning more advanced techniques for taking someone through the One-on-One Intensive, including topics such as:
Session 3-9 overview

The 'releasing emotions' process

Values and Labels education

Advanced Questioning Techniques

'Breakdown before breakthrough' concept (and how to guide a client through it)

Environment Education

Unattachment Education

Hypnosis Basics

Writing and sharing visualisation and meditation scripts.
MODULE 4: Loving. Now you've learnt your foundational skills for being a Self-Love Therapist, we spend a month deepening and expanding your awareness of love, self-love and relating with your True Self. You also start with your forth practise client. In a nutshell, this module will include:
In depth analysis of love and self-love

In depth analysis of Self-Love Therapy concepts and teachings

One month daily meditation exploration
MODULE 5: Refining. We learn best by doing AND observing. Now that you're actively practising therapy with clients – starting with your fifth practise client – in this module you get to listen to me take a real life client through the ten-session One-on-One Intensive. Also included:
Session 10 overview

Analysing and refining the limiting belief clearing process
MODULE 6: Being. This is where you start to really learn how to grow through love, as opposed to fear. Yes, that means allowing your True Self to guide you, as opposed to experiencing challenge, and then needing your True Self to guide you out of the mess. And to do this, you'll learn:
Advanced tuning in techniques

The importance of the 'mirror reflection' concept and how to use it in life and business

How to grow through your client relationships

Plus… you get more real life sessions to learn from, this time from Apprenticeship trainees.
MODULE 7: Niching. This month I take you through a series of exercises to help you get super clear on who you're here to serve, so you have clear messaging that resonates with your ideal clients. We cover:
How to discover your ideal client

How to write for your niche

Your business name and slogan/catch-phrase

Writing a biography to be used online and in marketing material

Coming up with a business name

Creating a free online gift for your ideal client.
MODULE 8: Building. When you run an online business your website is your shopfront! In this module we cover:
Writing the content – or 'copy' – for your website

Writing sales pages

Website design elements; photos/images, fonts, placement of information, etc.

Website building requirements; sign-up area, payment options, etc.

SEO (a tool for attracting people to your website)

Mailing List Basics.
MODULE 9: Receiving. In order to support yourself doing what you love, you need to be actively sharing what you do, make sure everything is legally legit, and have good systems in place. In this module we look at:
Money education and clearings

Budgeting

Accounting

Making it easy for clients to pay you with online systems

Passive income versus active income

Tax structures

Registering and insuring your business

Legal policies and contracts
BONUS: The Money and Me course. If you want to have a thriving business, you need to have a healthy relationship with money. That's why as part of Module 9 and 10 you work through the Money and Me course, to help you get into a committed, stable relationship with Money! If you've completed this course previously – great! This time when you work through it, you'll be able to go even deeper into the teachings so  you can identify any other money gunk that would get in the way of you enjoying a prosperous business.
MODULE 10: Sharing. Learning how to share your message in a way that feels authentic and full of integrity is how you attract in clients. That's why this month we cover:
The importance of visibility

Exploring a range of different marketing streams

Why creating free content is a great marketing strategy

How to create free content

Choosing two main marketing streams to focus on, and exploring them in more depth.
MODULE 11: Joining. Should you wish to be a part of The Getting Naked School, this module will teaches you how to:
Establish passive income

Become an affiliate for my programs and other people's programs

Offer the Remarkable Relationships course to your clients, with you as their mentor.
*Please note: It is not mandatory that you work alongside Getting Naked; this is simply an offering you can accept or decline. If you do decide you'd like to mentor people through the RR course, you'll be required to complete a free mini RR Apprenticeship where you take two practise clients through the RR course under my guidance.
MODULE 12: Creating. Because we all have many unique gifts to share with the world, we spend this module learning how to create other courses and programs, so you can offer more than simply your one-on-one services. We cover:
The benefits of creating courses

How to choose what course to create

Course construction and different ways of creating courses

Heart-based teaching: How to teach in a way that resonates for the participant

How to systemise and automate your courses

The gear required to create a course

Where to host your course

Pricing your courses

Launching your course

How to structure webinars.
The Self-Love Therapy Apprenticeship is recognised as a 700 hour training, by the International Institute of Complimentary Therapies.
Once you meet all requirements and assessments you'll receive The Getting Naked School certificate stating that you are now a qualified Self-Love Therapist.
How much is the complete Apprenticeship training?
$16,000 Australian. This can be paid upfront or in 12 monthly instalments of $1340. Depending on how quickly you work through your practise clients (by the end of month 10 if you dive straight in), you can start charging for sessions to help offset the cost.
Other Expenses…
There are business set-up costs that will vary depending on who you outsource to build your website and what features you include on your website. Of course, you are more than welcome to build your own website should you wish. So please keep this in mind if you decide to enrol. You can expect to need extra money for:
High quality ear phones
Building and hosting a website
Any promotional material you might want to do (most of mine is online so I don't really have expenses there)
Business name registration (if you decide to register a business name)
Buying books to study alongside the course. You'll be expected to read one specific book a month to compliment what we'll be working on.
Other possible business expenses.
 What's the time investment?
I recommend allowing 15 hours per week PLUS your daily tune ins. Obviously the more you do, the more you'll get your business thriving. Should you discover, however, that you're finding it difficult to implement all the teachings within the 12-month program, there is the opportunity to extend the finishing date of the training by 3-months (essentially giving you 15 months to complete all the work).
Pre-requisites:
In order to apply to take part in this Apprenticeship, you must have experienced Self-Love Therapy for yourself and completed the One-on-One Intensive with either myself (Tamra) or one of my Apprentices, the Remarkable Relationships 3-month online course and read my book The Upside of Down: A personal journey and toolkit for overcoming depression.
Once you begin the training you will be expected to have an adequate level of understanding and application of the skills learnt in the Remarkable Relationships course. Tuning in and belief clearing are at the core of the methodology you'll be learning, so it's expected you have a thorough knowledge or this, and regular practice, prior to beginning the training.
In knowing whether this training is for, ask yourself these questions:
Am I ready for a career steeped in meaning and purpose?

Do I desire to earn money through helping others?

Do I want to make my own schedule and work from anywhere in the world?

And ultimately, do I want to make a difference on the planet?
If you want to be of high service, and be financially rewarded for your efforts, then I invite you to explore becoming a Self-Love Therapist,  by answering the Application Questions below and returning them to me by email.
If you feel inner jitters at the idea of helping others learn to love themselves…
If this path feels inspiring for you…
Trust that inner guidance.
For your inspiration never lies!
Let's make 2021/2022 the year where you changed everything….
The year that you honour your heart's callings.
The Application Process…
Entry into The Self-Love Therapy 12-month Apprenticeship is by application. In order to apply, simply answer the following questions, and send them to hello@gettingnaked.com.au 
Your Application Questions:
Why do you want to become a Self-Love Therapist?

What do you feel you have to offer others?

What does self-love mean to you?

Do you have a daily spiritual practice? If so, can you describe what it is, how long you practise, and what you feel it gives you?

How would you describe your tuning in and belief clearing practice? For example, how often do you tune in, how long has it been a consistent practice for, and what do you feel it gives you?

What is your relationship with resistance and being triggered? For example, do you run from situations that make you feel triggered? Do you lean into resistance? Do you see uncomfortable experiences as opportunities to grow? Share a little about how you deal with resistance and being triggered in day-to-day life…

What would you like to get out of this training, personally and professionally?

Do you have any questions for me?
Please note: There are no set dates for the running of this Apprenticeship. I run this Apprenticeship each time there are at least two people who are ready begin, and I have availability in my schedule to support the small group through the 12-month training.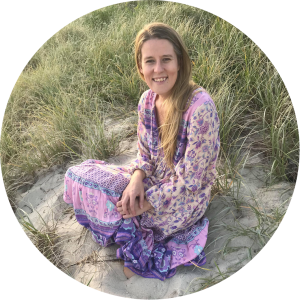 Here's what Jessica Tuohy share's about her experience, as one of the first to go through the Self-Love Therapy 12-month Apprenticeship:
'This program is not for the faint hearted. You really need to be dedicated to the teachings of self-love and use these practices in your daily life so that you can best support your clients. In saying this, if you love helping people, the feelings you will receive from helping others achieve their results and seeing the transformation is indescribable. This course will make you go deeper in your own journey of self discovery than anything else. You will hit your own resistance as well as the resistance of clients. But the support and guidance you will receive will help navigate your path.
You will be tested and your limits will increase. You will heal wounds you never even knew existed and explore possibilities in all areas of your life that were once glimmers of hope. You will discover a new approach to life beyond what society has given you and a new way of being that is deeper than the One-on-One Intensive and Remarkable Relationships. Even if you choose not to be a therapist, just learning the process from a teacher perspective will help you increase your own personal discovery. You will know and trust your intuition deeply after having completed this program.
This is not a program that you pick and choose what benefits you. You will find your own way of doing things, but in order to achieve the best possible results, like anything in life, you must do and give all.
After completing this course my belief clearing process went from not only just pen and paper to being able to shift beliefs throughout my day whilst doing other activities. I have drawn in so many amazing manifesting opportunities from furniture to dream appartments, to healing relationships. I have paved a career path that instead of looking forward to the weekends I live for the days I get to work with my clients. I no longer work to live. I live to work. I truely now understand and believe I have achieved the saying "find a job you love and you will never work a day in your life".
If you love helping others and you truely love and believe in Tamra's teachings, as well as having achieved results, then being a therapist is for you.'
Who is this training NOT for?
This training requires you to lean into your areas of resistance in order to get the greatest growth and transformation for both your clients and for yourself. For that reason, if you're not willing to lean into resistance and feel uncomfortable at times, then this course is not for you.
In saying that, it's important to understand that it's not the new area of growth that makes you feel bad, it's the resistance that feels bad. So when we're able to find that sweet spot and embrace the resistance, we're able to gently move through the resistance, so we can both feel good AND create the growth we're after.
This Apprenticeship training is a container for immense fast-tracked growth. You will learn so much through the individual teachings and activities and through working with your practise clients. That's why this training does require full commitment to yourself and to leaning into the resistance and the uncomfortable feelings that are all part of the growth process.
The Self-Love Therapy Apprenticeship is an immersion into the art of calling in, sharing with, and working with those who need you most…
…while owning and speaking your truth…
…while sharing from a place of integrity and honesty…
…while creating systems and strategies that work for you…
…while eliminating any doubt that would get in the way of you making your heart-felt purpose work for you!
In summary…
It's my intention, through offering this Apprenticeship training, that the graduates of this program (and myself) can come together and support each other in sharing this methodology with others. There are billions of people in the world who need this kind of insight and support, and so I am super excited at the prospect of being able to train others in these powerful techniques, so they can help spread the love. We need more people doing this work!!
If your heart skips a beat when you read about the Apprenticeship, know that your True Self is saying a BIG YES! If you feel ready and willing to follow your True Self's guidance and learn the art of self-love – more deeply than ever before – then email the answers to the Application questions up above, so I can consider you for this heart-awakening, deep dive into living a love-rich life.
The Not-So-Fine-Print: The Self-Love Therapy Apprenticeship is a non-refundable investment. Once you start the course, if you decide to pull out, you must pay the $16,000 in full, as you will have been given access to all whole methodology on self-love and business. Know that when you embark on this journey into Self-Love 'commitment' is the number one tool to living happily right NOW!