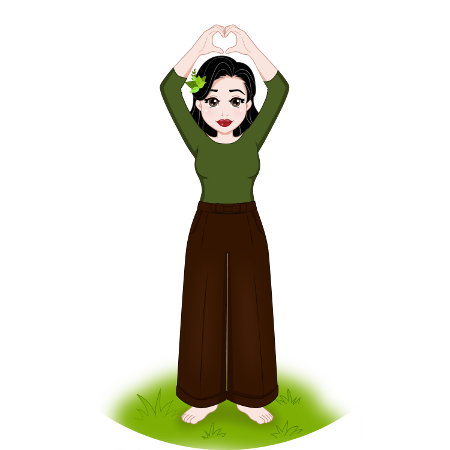 Self-Love Therapist 12-month Apprenticeship
Learn the Self-Love Therapist methodology and become a certified Self-Love Therapist.
If you're on this page, it's because you see the immense value in self-love. So much so, that you want to share the magic of self-love with the world. You want to help heal the world one love-filled person at a time. The Self-Love Therapy Apprenticeship is designed to give you the skills, insight and awareness to help teach the art of self-love, and in doing so, live a love-rich life.
This Apprenticeship is an opportunity to work closely with me for 12-months to learn to be a Self-Love Therapist. You will learn how to use the Self-Love Therapy techniques and methodology to take clients through the One-on-One Intensive I've created to help people overcome a major life obstacle, identify your niche offerings, develop your own programs, and grow an online business (that includes marketing and business set-up) where you essentially become a channel for love.
What is the role of a Self-Love Therapist?
The primary role of a Self-Love Therapist is to inspire and empower a person in developing a healthy relationship with self, so they can make positive changes in their life. And the way you do this, is through being a channel for love. When I say 'channel' I am talking about you communicating the exact words, teachings, insights and guidance your client needs to hear – direct from your True Self – so they can live a life of love. When we are committed to walking this path of love, we're able to help heal the world, one love-filled person at a time.
In order to be an inspiring Self-Love Therapist, you need to practise love, day in, day out. You need to be willing to realise that you're still a work in progress – we all are – and that by continuing to look at your 'stuff' without judgement, you're creating a loving space to help others do the same. You cannot pour from an empty cup. You cannot help someone else, if you're not full. Full of love. So your full time job is to practise love, and in doing so, you will naturally share this with the people you meet, and the clients you work with.
In working with your clients you serve a very important role. Aside from delivering the client the messages they need to hear to create the shifts they need to experience, you must be willing to hold space for the client, even when they're siding with fear, and guide them to love by gently but firmly sharing when they're not in integrity or walking their truth. You're also there to help them realise that we are all human, and even in our most vulnerable, gunky moments we still deserve the utmost love and compassion.
In this way you are the client's guiding light. You believe in them, until they can believe in themselves, while taking them through the powerful process of stripping off the habits, patterns, behaviours, limiting beliefs, traumas and emotions that are not serving them. You are the person who lets them know when they are self-sabotaging, and what they can do about it. You spend 5-months holding their hand, until they have the belief in themselves to hold their own hand.
What's included in the training?
12 hours of one-on-one time with me.
5 months of email support (from Module 2 – Module 6)
12 one-hour live group training Q and A calls
Over 50 pre-recorded audio lessons
5 detailed session evaluations
Detailed feedback on all assignments
The use of the scripts and templates I use with my own clients
BONUSES:
One-on-One time with me: Each session with me will be recorded so you can go back over them and analyse the techniques and ensure you have a thorough understanding of what we covered in each session. These sessions are designed to be tailored to exactly what you need at that particular point in time. If you have not completed the One-on-One Intensive with me previously, the first ten sessions with me will follow along this format, so you can experience this program for yourself.
Email support: The email support in the Apprenticeship is a little different to the Remarkable Relationships and One-on-One Intensive course, as it's designed to be more mentoring, as opposed to therapy. So that simply means that you email in when you have questions, queries, want to share wins or challenges or need support, and in most cases I will reply with a little voice audio addressing everything in your email.
You can email me as much as you like as often as you like from Module 2 (month 2) to Module 10 (month 10) and I will answer my emails on Mondays and Thursdays (outside of any holidays I take). If you need support outside of Module 2-10, you can ask me questions in our one-on-one sessions and via the group training calls. The last two months without email support is an opportunity for you to become more independent in this work, so once the Apprenticeship ends, you feel ready to fly solo!
Detailed evaluations: As part of the training you will be required to take 5 people through the 5-month long 10-session One-on-One Intensive program. You will be required to record these sessions so I may personally evaluate 5 of them (one per client). The evaluation will include an in depth analysis of what you did well and what you could have done to enhance the result. 
These evaluations are designed to help you refine your techniques, and indicate to me, whether you are applying the techniques well. If I feel that you have not displayed a thorough knowledge of the techniques in the sessions submitted, I will require you to submit further sessions for evaluation, which would incur an additional cost of $150 per session to cover the cost of my time. 
The sooner you begin your 5 practise clients, the sooner you can finish all 50 sessions, and thus start charging for the program. If you do this as per the schedule, you can be making income from these teachings by the end of month 10. That said, if you feel the homeplay is too much, you can spread this out across the 12-months, but you won't be able to charge for sessions until you have completed all 5 clients and received a hearts up from me on the evaluations.
Course Content: The first six months of the training is focused on teachings you the Self-Love Therapy methodology and getting you practising with real life clients, so you can gain the hearts-on experience you need to feel more than ready to begin charging for your services once you finish the Apprenticeship. This is an opportunity to learn how to help others, but in doing so, you will soon find that by helping others, you are offered an opportunity for deep reflection and growth. In that way, you can expect to experience immense personal healing.
The second half of the training focuses on business, branding, marketing, money and course creation. You will learn how to get clear on your niche market, share from a place of love (commonly known as 'marketing'), create offerings such as free gifts, website content and courses, and how to launch them to your community. You will be guided on how to set-up and design a website that is both functional and appealing, as well as learning basic business skills. You will also learn how to create passive income streams that fit your specific market.
How much is the complete Apprenticeship training?
$16,000AU. This can be paid upfront or in 12 monthly instalments of $1340. Depending on how quickly you work through your practise clients (by the end of month 10 if you dive straight in), you can start charging for sessions to help offset the cost.
Other Expenses…
There are business set-up costs that will vary depending on who you outsource to build your website and what features you include on your website. Of course, you are more than welcome to build your own website should you wish. So please keep this in mind if you decide to enrol. You can expect to need extra money for:
High quality ear phones
Building and hosting a website
Any promotional material you might want to do (most of mine is online so I don't really have expenses there)
Business name registration (if you decide to register a business name)
Buying books to study alongside the course. You'll be expected to read one book a month to compliment what we'll be working on.
Other possible business expenses.
 

What's the time investment?

I recommend allowing 15 hours per week PLUS your daily tune ins. Obviously the more you do, the more you will get your business thriving. Should you find, however, that you're finding it difficult it implement all the teachings within the 12-month program, there is the opportunity to extend the finishing date of the training by 3-months (essentially giving you 15 months to complete all the work).

Please also note, if you have not previously completed the One-on-One Intensive with me you will need to allow extra time (on top of the 15-hours per week) during the first five months of the training. So please keep this in mind.
Pre-requisites:
In order to apply to take part in this Apprenticeship, at the bare minimum you MUST have completed the Remarkable Relationships 3-month online course and read my book The Upside of Down: A personal journey and toolkit for overcoming depression. Once you begin the training you will be expected to have an adequate level of understanding and application of the skills learnt in the Remarkable Relationships course. Tuning in and belief clearing are at the core of the methodology you will be learning, so it is expected you have a thorough knowledge of this prior to beginning the training.
It's also recommended that you have completed the One-on-One Intensive OR the Remarkable Relationships Mentoring program. If you haven't completed either of these you will need to complete extra homeplay during the Apprenticeship, so please create the space for this, as we use the first 10 sessions of the training to give you a first hand experience of the program you will be sharing with your clients. If you have not completed The Self-Love Meditation Course, you will be sent this free of charge, once you enrol, so you can complete it prior to commencing the Apprenticeship.
Opportunities with the Getting Naked Online School…
Passive income is what creates freedom within your work-life, so you don't have to work as many hours to earn as much money, so this is certainly something we will be covering in the course. But while you're establishing your own brand and getting comfortable in building your own clientele, you will be able to profit from the Getting Naked offerings.
If you feel that your clients would benefit from completing specific courses with Getting Naked School such as Yoga for the Vagina and the Self-Love Meditation Course, then you will receive an affiliate coupon that allows you to receive revenue on those who enrol in the programs due to your referral.
Once you have gained sufficient experience with your own clients, if both of our True Selves feel it is a good fit, then there would also be the possibility for you to:
Take your own One-on-One Intensive clients through the existing Remarkable Relationships course (you would be offering them the email and one-on-one support in place of me), which would then give you the possibility of offering them a follow-on Remarkable Relationships Mentoring program entirely independent of Getting Naked.
Support me on future trainings.
Collaborate on offerings, etc.
I also plan to set up a Profile Page on the Getting Naked website, so that you can be listed there as being a qualified Self-Love Therapist, should people wish to work with you. The details of this have not yet come through in my tune in, so will be able to share more on this later.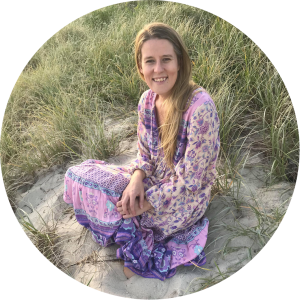 Here's what Jessica Tuohy share's about her experience, as one of the first to go through the Self-Love Therapy 12-month Apprenticeship:
'This program is not for the faint hearted. You really need to be dedicated to the teachings of self-love and use these practices in your daily life so that you can best support your clients. In saying this, if you love helping people, the feelings you will receive from helping others achieve their results and seeing the transformation is indescribable. This course will make you go deeper in your own journey of self discovery than anything else. You will hit your own resistance as well as the resistance of clients. But the support and guidance you will receive will help navigate your path.
You will be tested and your limits will increase. You will heal wounds you never even knew existed and explore possibilities in all areas of your life that were once glimmers of hope. You will discover a new approach to life beyond what society has given you and a new way of being that is deeper than the One-on-One Intensive and the Remarkable Relationships. Even if you choose not to be a therapist just learning the process from a teacher perspective will help you increase your own personal discovery. You will know and trust your intuition deeply after having completed this program.
This is not a program that you pick and choose what benefits you. You will find your own way of doing things, but in order to achieve the best possible results, like anything in life, you must do and give all.
After completing this course my belief clearing process went from not only just pen and paper to being able to shift beliefs throughout my day whilst doing other activities. I have drawn in so many amazing manifesting opportunities from furniture to dream appartments, to healing relationships. I have paved a career path that instead of looking forward to the weekends I live for the days I get to work with my clients. I no longer work to live. I live to work. I truely now understand and believe I have achieved the saying find a job you love and you will never work a day in your life.
If you love helping others and you truely love and believe in Tamra's teachings, as well as having achieved results, then being a therapist is for you.'
In summary…
It is my hope that we will be able to create a team of Self-Love Therapists who can support each other in sharing this methodology with others. There are billions of people in the world who need this kind of insight and support, and so I am excited at the prospect of being able to train others in these powerful techniques, so they can help spread the love. We need more people doing this work!!
If your heart skips a beat when you read about the Apprenticeship, know that your True Self is saying a BIG YES! So if you feel ready and willing to follow your True Self's guidance and learn the art of self-love, then let me know, and we can discuss the course in more depth, and find a suitable start date for you to begin your Apprenticeship.
The Not-So-Fine-Print: The Self-Love Therapy Apprenticeship is a non-refundable investment. Once you start the course, if you decide to pull out, you must pay the $16,000 in full, as you will have been given access to all whole methodology on self-love and business. Know that when you embark on this journey into Self-Love 'commitment' is the number one tool to living happily right NOW!