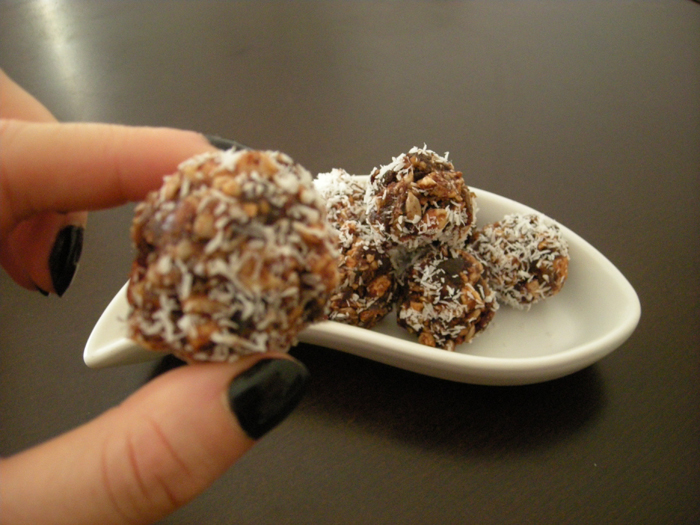 Give in to your chocolate cravings and drink a cup of cacoa everyday – just for your health!
Aha.. I'm recommending you drink chocolate!!
Hot cacao is a great way to get nutrition while feeling devilishly decadent.
The trick is buying cacao in its raw form, rather than succumbing to the highly processed low-grade hot chocolates that contain nothing but empty calories and little in the way of true cacao.
Raw powered cacao is chock full of flavonoids, which act as natural antioxidants which protect the body from aging and disease caused by free radicals.
Raw cacao contains up to four times the antioxidants of traditional cacao powder, and has the highest antioxidant value of all the natural foods in the world.
Scientists from Cornwell University recently discovered that raw cacao contains nearly twice the antioxidants of red wine, and up to three times the antioxidants found in green tea.
The cacao bean is also rich in magnesium, an energy mineral and vital electrolyte that keeps our heart beating well into old age.
This super food is also good for beauty, in that it is the best source of sulphur there is.
Sulphur is associated with strong nails, beautiful, shiny hair, and a clean liver and pancreas.
If that wasn't enough reason to drink up, the flavonoids in cacao prevent fat-like substances in the bloodstream from oxidizing and clogging arteries.
Don't settle for fake hot chocolate
The best way to make sure you're getting the real deal is to start with quality raw cacao powder available in good supermarkets and health food shops.
The best powder is dark brown and will taste bitter.
You can make your own hot beverage by mixing the powder with hot water or milk.
Some research has found that mixing diary with cacao inhibits the absorption of the nutrients.
So to get the most health benefits from your cup of cacao try using a milk substitute like coconut milk, soy milk, rice milk or just plain water.
If you're a sweet tooth, add sugar, honey or agave nectar.
Healthy Easter Balls recipe:
½ cup almonds
½ cup cashews
½ cup sunflower seeds
1 cup medjool dates
¼ cup sultanas
1-2 teaspoons vanilla essence
2 tablespoons of raw cacao powder
Coconut (optional)
Cut the seeds out of the dates (if you use pitted you will need to soak them in water for 20 minutes first, then blend with the remaining ingredients in a good food processor. Roll into walnut sized balls, roll in coconut, then refrigerate.
Helpful hint: Refrigerate mixture before rolling.
Just want to eat chocolate! Then my personal recommendation in Pana Chocolate.