SEXUAL SELF
Naked secrets on passion, purpose and pleasure…
Are you curious about orgasm and wondering how to have deeper, yummier more nourishing orgasmic experiences?
Is the idea of multiple, full body or energetic orgasms alluring, but out of reach right now?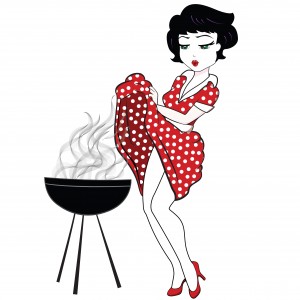 Perhaps you've never had an orgasm before.
Or maybe you're orgasmic on your own, but are not sure on how that translates to sex with a partner.
Perhaps you feel completely disconnected from your own sexuality and seem to have misplaced your libido!
Or maybe you just feel like there is more to sex; that something is missing.
So many people go through life searching for sex, bored with sex, ashamed of sex, addicted to sex – whatever – never realising their potential to awaken to deep pleasure and change.
Whatever your sexual struggle, trauma or challenge, the Sexual Self course will teach you how to overcome your blockages so you can enjoy deeply satisfying bliss that opens you up to ecstatic states that fill you with profound pleasure.
And we want to be experiencing pleasure, because a body in pure pleasure cannot harbor any form of illness or disease!
During this two month course you will tap into you innate sexual energy, clear blocks and surrender into blissful states of ecstasy… not to mention…
Unleash your inner lover to become more heart connected
Connect more deeply with your body
Learn how to use sex for self-healing and self-realisation
Rid yourself of sexual blocks
Clear past sexual wounds such as abuse or miscarriage
Improve fertility and erectile dysfunction
Learn the secret of surrender and how to achieve multi, full body and energetic orgasms!
When we think about health, not often do we see sex as one of the key components to keeping us healthy.
We hear talk of having a good diet, exercising, de-stressing, even getting enough sun.
But sex?
Really?
Yes, really.
In my talk, Let Sex Be Thy Medicine, which I delivered at Perth Sexpo in June 2015, I give you a taste of what you'll learn in the Sexual Self course…
VIDEO COMING SOON….
Loved what I just shared and want more? Then sign up now for the Sexual Self course so YOU can start awakening YOUR body to more pleasure.
$449.00Select options
Sex is a huge piece of our lives – often the missing piece for many people.
When your sexual energy is flowing freely, you feel vibrantly alive and connected.
When it's blocked, you feel dead and lifeless.
Sexual Self is an opportunity to deepen your relationship with yourself through connecting more intimately with your physical and energetic body.
Most people these days are disconnected from their body.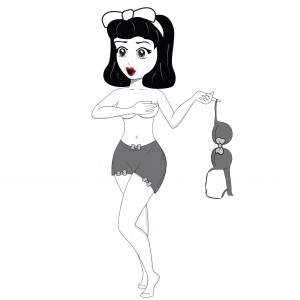 If you cannot feel the hum of your sexual energy every moment of every day then you know it's time to get it flowingly more freely so you can experience better health, more energy and oodles of pleasure.
Sex – when approached in this way – becomes a vehicle through which you can deepen your self-love.
Modern science, as well as popular consensus, tells us that an orgasm is a moment – a few seconds of bliss.
When you learn the art of heart-centered sex – as I teach in Sexual Self – you can experience orgasmic states for hours!
Orgasm is more than just a passing pleasure. It's an ongoing pleasure.
Sexual Self is designed to open up the body so you can be orgasmic, not just in sex, but in all areas of your life.
So you can really feel your way through life and be in your body, as opposed to in your mind.
Who is this course for? People who have…
A sexual dysfunction of any description
Experienced sexual trauma
A sexual health condition they are struggling to heal
A deficit of sexual turn-on
A lack of sexual confidence and know-how
Disconnected from their sexuality
An inner desire to experience more pleasure during sex (and in life in general)!
If you're ready to learn how to use sex as a tool for self-healing and self-realisation, then this course is for you.
Sign me up!
$449.00Select options
Not only will you learn how to become multi-orgasmic, you'll discover what's required to have a deep spiritual connection with both yourself and your partner.
Sexual Self is a course that bridges the gap between sexuality and spirituality.
Not in a relationship?
Then you can learn how to use self-play to fuel your creativity and nourish your core being (not to mention, improve your finances!).
This two-month course will teach you more than how to have amazing sex and achieve deeper orgasms for both the ladies and the gents, it will give you the tools to clear out past relationship baggage and abuse, so you can have an intimate and loving relationship with your self – mind, body and soul!
You will learn the secrets to awakening the most intimate parts of yourself so you can experience more sentience and vitality and most importantly… more pleasure!
'Thank you Tamra. You are truly amazing! The course certainly exceeded all of my expectations. Your ability to inspire and connect with people on an inner level is something to behold. A great example to the others on how to explore their inner sexuality and not be afraid to express it to the world.'
– Anonymous, Melbourne.
What you'll learn is the fundamentals of heart-centred sex and sensuality.
It was after experiencing an orgasm from a non-sexual massage that I began exploring many sexual realms, from Taoist techniques and philosophies, to Tantra, Zen Sex, Shamanism, Sexual Bodywork, Energy Healing, The Jade Egg practice and many other disciplines, before creating her own sexual cocktail for those ready to indulge in the most delicious gourmet sex.
This is what Sexual Self is: a blend of sexual disciplines with a dash of my personal insight and creation.
In order to participate in this course you must have already completed the Remarkable Relationships three-month course, as Sexual Self builds on what you have learnt about developing your relationship with YOU.
It is the next step in learning to love yourself, dimples and all – taking self-love and heart connection to a whole new level.
Sexual Self is like the Level 2 of Remarkable Relationships.
In Remarkable Relationships you learn how to clear and access your mental and emotional self, and Sexual Self helps you go deeper into your physical and energetic self.
Yes – you will leave this course having unveiled your own innate lover.
Sex, afterall, is a key ingredient in helping you connect with yourself, and thus your partner.
What's included over this two-month program?
6 one-hour audio lessons
2 live Q&A sessions with Tamra
7 info and exercise filled playsheets
4 audio visualisations
Join the loving Facebook community group
Option to do one-on-one sessions with Tamra
Should you wish to have email support and a half hour one-on-one sessions (as you would have received in the RR course) you can purchase the SS Support Package for an additional price here once you have enrolled in the course.
Ready to journey deep into your Sexual Self?
Yes, Yes, Yes!
$449.00Select options
Tamra spoke at this year's Sacred Sex and Consciousness Conference in Byron Bay in early 2015 and here's a little interview she did after her talk…

In order to go deep into your sex and experience pleasure beyond what you currently imagine possible, you need to redefine who you are.
You are a spiritual being having a human experience, rather than the other way around.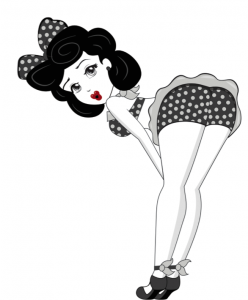 Therefore much of this course will be spent learning how to connect more deeply with your spiritual self, in order to have spiritual sexual experiences that play out in the body by way of pleasure.
This course is about more than learning how to experience immense full body orgasms.
If you've completed the RR course you will have released a lot of the emotional and mental barriers stopping you from loving life, now it's time to get in touch with your body.
Our mind, body and soul are interconnected, and it is through sex we are able to bring those together and experience ourselves as an integrated human being.
Connected.
Whole.
Complete. 
You will be privy to my best insights, learning, and personal experiences.
And I look forward to sharing my own ecstatic journey with you so you too can enjoy the profound pleasure that opens you up to deep inner healing.
The next course starts October 19th 2015
$449.00Select options
This is an online course so all you need to take part is a computer, and your desire to deepen your pleasure!
The two live sessions will be held on Mon Nov 16th at 7pm AEST and Mon Dec 14th at 7pm AEST.
Short for cash?
Then simply take advantage of our payment plan 🙂
Got a few questions? Then take browse through our Frequently Asked Questions page.
Everyone can learn how to have delicious sex – it simply comes down to one's hunger to learn how.
Thank you for igniting your pleasure, I look forward to sharing ALL in the course starting October 19.
Make orgasm as natural and regular as breathing.
The Not-So-Fine-Print: The Sexual Self course is a non-refundable investment. Know that when you embark on this journey into Self-Love 'commitment' is the number one tool to living happily right NOW!