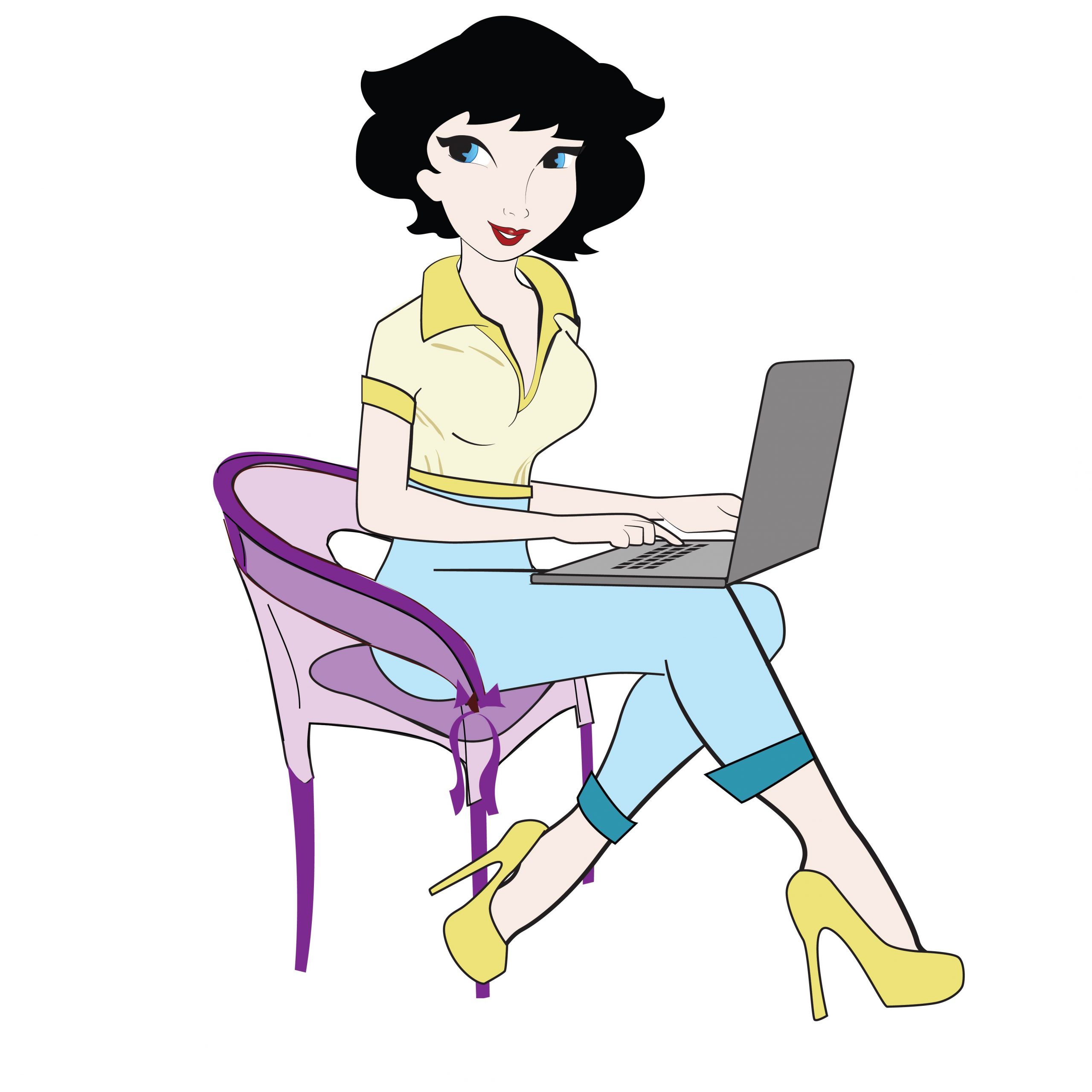 Over the past few months I learnt a very important lesson to do with deadlines.
And I decided to share it with you today, in the hope that it might help you create more freedom and more happiness in your life.
So let's begin with just one question…
How do you feel about deadlines?
Do they choke you with fear, or are they something you thrive on?
Most of us first learn about deadlines in school, when we are given our first assignment.
We quickly learn that detention is likely to follow if we don't meet that deadline!
And it's not much different once we enter the workplace, only now we risk losing our livelihood if we can't get our work in on time.
My first job out of uni was full of deadlines.
Working as a radio newsreader and journalist I was faced with half hour deadlines from the moment I started work, to the moment I clocked off.
If I didn't get those interviews done and write those stories in time, I was the only one who would sound like a fool once the news bulletin played!
After spending ten years working to these strict deadlines, it's no surprise that deadlines became quite entrenched in my way of doing life.
So it made perfect sense when I decided to create Yoga for the Vagina, to set a deadline; a time when I could let people know the course would be finished.
I had a lot of women super keen to learn this practice due to the raft of health and pleasure benefits, so I felt I needed to give them a release date.
And that's what I did.
The plan was for September 2016.
Only thing was, as that date approached – despite workmen on it full time – I wasn't anywhere near ready finishing the course, so I shifted the date to the Australia summer, to give me a little breathing space.
December arrived and passed (the start of the Australian summer) and I realised, my project was far bigger than I originally imagined.
I set the release date for February 16th 2017, buying myself a little extra time and still keeping to my promise of releasing the course in the Australian summer.
Yet the more I created, the more I found areas I wanted to explore in more depth, because when it comes to women's health, there really is so much to learn!
So I continued to study, research, explore, trial and error all my findings, so I could deliver a course that was truly remarkable.
A course that could give women all the answers and solutions to all those niggling problems that us ladies need to contend with as part of being a woman.
As January arrived I realised that there was simply too much that needed to be done to finish the course in time, and having already extended the course release date, I didn't want to do it again.
So I made a very hard decision.
My husband (who was working full time on the course with me) and I decided to give up our weekends and evenings and work from the moment we rolled out of bed, to the moment we retired of an evening.
Now, for anyone who knows me, you will know that was an extremely difficult decision to make, because I am all about balance.
I see it as a huge part of self-love.
Yet something had to give if we were to meet this deadline.
So my hubby and I still did a walk each day, we still made time to happy dance, get a full 8 hours sleep and eat well, but our free time outside of this was non-existent.
1.30am the morning of Launch Day, we were ready to share our revolutionary program.
We celebrated by sleeping in, then going for a big bush walk.
And it was then I decided, never ever again.
Never again was I going to set a deadline that would compromise my ability to be as self-loving as I believe we all deserve.
Don't get me wrong.
I LOVED creating the course.
I LOVE the content.
I LOVE being creative and I LOVE sharing this kind of life-changing content with people.
What I don't LOVE, is deadlines that compromise balance.
We all need time for socialising… For play…
Yes I feel my work is play – I wouldn't be doing it if I didn't absolutely LOVE it – but when you feel under the pump to deliver, when the workload is more than what makes for a pleasurable experience, that's when work can become a chore.
It can lose its shine!
And I NEVER want my work to lose its shine, because that's why I do it – I LOVE helping people.
I LOVE sharing powerful, life changing lessons and love.
And I'm sure that you have things that you also LOVE doing, that when placed under pressure, can become chore-like!
Maybe it's your work, maybe it's a hobby, maybe it's a social activity.
So, my 2017 belated New Years resolution is this: No more deadlines.
That doesn't mean I will never work on and release a new project.
In fact, I have one in the making right now!
It simply means I will not put a deadline on it.
I have decided to break this pattern that has been following me around most of my life, and caused me more stress than I care to recall.
I realised that deadlines have the ability to strip away the joy that can be found in each activity.
They put unnecessary pressure and stress and worry on you; all of which are unhealthy to both your mind and body.
Stress being the cause of 70% of all illness and disease.
But most importantly, deadlines take us away from the journey.
The joy of the journey.
Of creation.
Many people get so set on outcomes, goals and deadlines, that they are constantly working to the end result, without fully immersing themselves in the present moment; in the activity at hand.
The only place we experience true joy, is in the present.
Right here, in the now.
If our mind is in the future, focused on the outcome, on getting to the deadline, the joy gets lost.
We are not here in this life to experience pain, struggle, fear and overwhelm.
We are here to experience joy, happiness, fun, play, passion; we are here to fully embody our most awesome self.
Why did I feel it so important to share this with you?
Because we all have things in our life – patterns – that we do, that cause us stupid amounts of stress.
And I am hoping that by sharing my pattern, that maybe you might find value in taking a look at your life and seeing whether there is a pattern that is causing you undue stress.
If you're not sure where to look, think about the things that stress you out the most and start looking there.
Now I know, you're probably thinking, but if I don't have a deadline nothing will ever get done.
It's ok to look forward to things, to plan for things, to take all the necessary actions to bring that dream to life.
What isn't cool, is beating yourself up, overworking, stressing and worrying, and pushing yourself to meet a deadline.
As soon as this is at play, you lose the joy of the journey.
We are a society that is obsessed with outcomes and results.
Yet these things rarely satisfy for longer than the five minutes when we arrive at our outcome.
This is where most people are missing out.
They are so focused on the outcome, the result, that they live in the future, and forget to be present.
Like I said, true joy can only be felt in the present.
That's where the yummy goodness is.
And this can be applied to almost anything.
You go for a walk on a track that takes half an hour.
During your walk, are you in your head thinking about what you'll do after the walk, once you get to the finish line, OR are you taking in the moment, breathing in fresh oxygen, feeling the freedom and joy of walking?
Maybe you'd planned to find a guy and get married by 30 (that was one of my deadlines).
It didn't happen for me, and it doesn't happen for many people.
The fact that it took me to 34 to find my super awesome guy and get married is irrelevant.
What matters is that I enjoyed the years getting there; the learnings, the crazy dating experiences (I share in my book Getting Naked – The Dating Game), the joy of being alive!
We get so attached to our self-imposed deadlines, that more often than not, when we don't reach them, we go into self-beat up or we bust our gut to meet them, taking all the joy out of the journey.
So I invite you to ask yourself this question:
Where in my life am I setting myself deadlines that cramp my self-loving style?
And then ask yourself this question:
What would I need to change, let go of, or realise, so that I could release the deadline and just start living for the moment?
Start enjoying the NOW!
Maybe you're saying: 'Oh, I'll be happy when I've paid off my mortgage, when I have travelled overseas, when I get pregnant…' and so the list goes on.
Let it go!
Seriously. 
Let it all go.
Breathe.
Feel into the present moment and embrace all that you are right now.
Where you are right now…. it is perfect!
Yes work towards brilliant things, make gorgeous changes, but never lose the joy of the journey!