Mentoring is exactly that: Jess or myself (Tamra) mentor you on how to fully embody all the skills you learnt in the Remarkable Relationships course. This includes holding the space for you to learn how to go deeper with your True Self and really build a solid connection so you feel 100% comfortable tuning in and getting the answers you need to facilitate the growth you desire. We'll explore different ways of asking questions, how to go deep on limiting beliefs that won't seem to budge, and how to hold yourself accountable.
That's right. The Mentoring Program is designed to help get you self sufficient in all of these skills so you can heal your life, and continue to create the changes you desire as life unfolds. The skills you will take away from both the RR course and Mentoring are with you for life, and will be skills you will call upon daily to help create more ease, more flow and much more happiness.
What's great about the Mentoring Program, is that if you're finding some blocks, maybe haven't done work like this before, or just need some extra one-on-one help to create shifts, I can help you identify and see what you may be missing, so you can achieve the results you desire.
What's included in the Mentoring Program?
Three fortnightly 1-hour sessions with Jess or myself
Unlimited email support with me for 6 weeks
2 Love infusions
Additional resources (meditations, blogs, articles, etc) as required.
Having completed the Remarkable Relationships course you know that the changes you'll see when you apply these skills really are magical, but I always feel it's better to hear from someone who has gone before. Here are some words written from some from Tamra's Mentoring clients….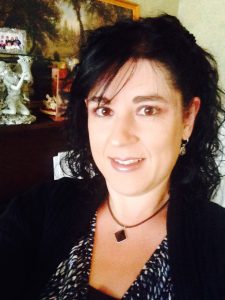 'Spending that amount of money on a program like this is a big commitment – especially when I have quite an unstable income that's not high, but I was actually surprised I didn't hesitate. Within me I knew I needed something – even though I was feeling pretty happy and contented, I also felt I needed to make a commitment to myself – and I'm glad I chose this one.
There were lots of changes I noticed as part of taking part in this program. I realised I wasn't as happy as I thought I was. I also realised I was dealing with some depression and although I read a lot of personal development I wasn't 'doing' the work required for real change. I was just consuming knowledge – but not utilising it.
The best thing about the program was being able to connect to that place within. Love, Universal consciousness, intuition, core, centre, solid foundations, devotional space, even 'God' – all are places within me that I found during the Remarkable Relationships course and then Mentoring. I now connect with that space daily which is so comforting.
What surprised me the most was the resistance I had towards relationships – which is what we worked on during the three months of Mentoring. Because of this, the reading Tamra gave me challenged me in every way, until the final part, where the penny dropped and I was able to see relationships in a new way.
I have already recommended this program to others. I felt really supported during this journey – even though my resistance was constant, Tamra never bought into it. She just kept me going, challenging me to release it and get back to myself. It was a struggle – but having the basis of over 6 months of programs helps to build the 'habit' to stick with it – and writing it down gives you the record of how far you come. 
When I didn't hold up to my end my commitment to myself, Tamra asked for daily emails – and from the experience I've had with other coaches/therpaists this is above and beyond. She helps you keep the commitment to your True Self that can so easily fall by the wayside.
I also really love the model of programs and offerings – and the cutest website. Tamra comes across as fun and playful – which is something we could all use more of in my life.
And I love that Tamra said in our last session that she was just 'stepping in' for my True Self. Guiding me to find her. And of course that the journey never ends. 
I feel more centred and understanding of who I am now – and that is a true gift.'
– Mardi, South Australia
Looking forward to helping you journey even deeper with your True Self and remove some blocks that perhaps you didn't even know were there!
If you'd like to work with me (Tamra) the cost of the program is $1500 or three monthly payments of $500. You can read more about me here.
If you wish to work with Jess, you will get the exact same mentoring for just $750 or three monthly payments of $250. You can read more about Jess here.
From: $250.00 / month for 2 months plus a $250.00 sign-up feeSelect options
'Thankyou, thankyou, thankyou and thankyou some more. I am forever great-full for the wonderful skills of life that you have taught me and I am still amazed at how life changing your course has been. The info, wisdom, structure and gains that surround your course that you have put together are truly Awesome and Amazing.
Although I am the one who had to take that 1st step back in Feb 2017, I thank you from the bottom of my heart for sharing your skills, knowledge and wisdom with me, and the support you have given me. You have pushed me and shown me how to do things above and beyond what I thought I was capable of within myself. You are truly inspirational!
I will never forget how life changing the journey has been over the past 6 months and I owe it all to you. I now feel my goal has been met. Although it's not exactly how I planned on it all playing out, I smile and sit amazed at the results I have achieved. It's truly amazing and I am lost for words on how powerful it is.
My mindset has completely changed in these 6 months of working with you. A lot of the time now I look at the positive learnings out of a negative situation. I have changed my language and instead of seeing taking time for myself as being selfish, I now see it as self-nourishing, 
I am proud of myself for finally taking responsibility. And it had paid off. So here is too moving forward, which will happen if I continues use these practices and listen to my true-self. Thanks again.'
– Matt, 34-years-old, Broadcast Radio Technician, Victoria Australia.