Meet Jess..
When I met Jess in 2015, she'd spent the past 18 months in rehabilitation after a major car accident and as a result, had become depressed with countless therapists and body workers unable to help her. She enrolled in my One-on-One Intensive program, and five months later she was pain-free (and able to run again), depression free and medication free. Jess expressing how the program gave her the confidence to achieve her dreams.
After healing herself through the Self-Love Therapy teachings, Jess went on to complete ALL of my courses, flew interstate to help me run a women's day, and then as soon as I opened the doors, completed my Self-Love Therapist 12-month Apprenticeship in 2020/2021, where I taught her how to help others, as I'd helped her so many years ago.
As a result of her commitment to the self-love teachings, I invited Jess to become one of The Getting Naked School's primary therapists. Jess is now taking people through my signature One-on-One Intensive program, where she helps people clear the barriers keeping them from having the life they truely wish to lead. Jess LOVEs helping people:
Release anxiety
Foster high self-esteem
Overcome depression
Eliminate stress
Cultivate healthy, loving relationships
And develop a healthy relationship with one's body.
But more than that, Jess is passionate about helping people fall in love with themselves, so that they can feel good about themselves, have the confidence to achieve their dreams, and move through life with more ease, more happiness and more inner contentment.
What I love about Jess, is that she walks the talk. She is an ambassador to the teachings of self-love, and she is 150% committed to living her truth, sharing love and helping create a more heart-led world. This is why I invited her to become a therapist at The Getting Naked School. Because if there's someone you want to learn from, it's someone who embodies what they teach, and is open to continue learning, growing, reflecting and evolving.
Here's what Jess's clients are saying…
'I feel in the time I had my sessions I reached so many goals I had. I am grateful that I was able to do the program and now look at myself much more positively. I no longer get the mummy guilts and I'm just all over more happy and content in my life. I'm happy with what I have and the family I have and not thinking I need to be better. I am me and that's all I need to be.
Before doing the program I was the wife and mum but that's where it stoped. I couldn't remember what it was like to be me. This program showed me how to love myself and that it's ok to do that. It gave me the confidence to be myself and find myself again.
Now I have time for myself and have found old hobbies that I enjoyed. My home is no longer chaotic but has routine, I have help around the house and I now have more respect from my kids. The program took away a lot of the pressure I was putting on myself and now I can relax. I have a better relationship with my children and we have so much more time to do fun things together.'
– Tyrena Canny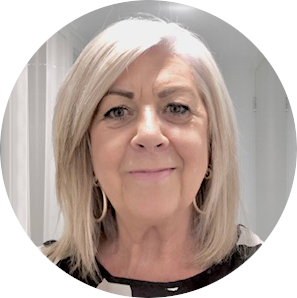 'I was quite anxious about doing the program because I was fearful of change. But I am so glad I did because I feel so much happier within myself and feel more confident asking for what I want and how to have difficult conversations.
My relationship with myself has definitely improved and my relationship with my partner is more open and more fulfilling. I have become more aware of my own feelings and what makes me happy.
I would highly recommend the program and found Jess approachable, understanding and very knowledgeable. She has an amazing calm voice and explains things in a very clear, concise way. It doesn't matter how old you are, you can still learn new things about yourself and learn new strategies to enhance your own happiness.'
– Sandy Burton
'We are conditioned in so many ways throughout our childhood and I believe this program really helped me to work through patterns of self doubt and limiting beliefs. I love that the program is focused on the participant doing the work within, with the end goal of finding self-love. I therefore felt as though I have all the tools in my tool box to work through anything that might come up in the future.
​No matter how big or how small your own individual story is, I know that this program will help as the outcomes are invaluable. Jess is a very kind, gentle and understanding teacher with a wealth of knowledge in the spiritual world. One of her biggest strengths is that she is a wonderful listener and provides practical and easy ways to help reach your end goal.
Thank you Jess so much for giving me the time and tools to grow into a happier healthy version of myself. '
– Ali Burton
Every client Jess has worked with has not only achieved the goal they set with Jess in the first session, but so much more.
If you'd like to learn more about what's included in the One-on-One Intensive, simply go here, to take a peek. Working with Jess is a more affordable way of taking part in this transformational program, with Jess charging just $2000 for the entire program, which can be paid upfront or in 5 monthly instalments of $400.
One of the things Jess is most passionate about is helping clients work through unhealthy expressions of emotion. This is a key part of the One-on-One Intensive, and that's why Jess put together this 1-hour-ish workshop Understanding and Resolving Anger.
If you'd like to have a listen, simply press play below, and you'll learn:
The purpose of anger

How to use anger for good

How to set healthy boundaries

How to grow through your experience of anger

How to make peace with your emotions
But most importantly, you will leave this workshop, with key steps to apply directly to your life, so you can use anger as a positive force in your life.
Enjoy learning how to unpack unhealthy anger…
Why work with Jess? I'll let her tell you….
I understand where you are. I was there. I was stressed over worked, anxious, overwhelmed, not sure what to do or how to get where I wanted to be. I lacked self confidence and I most certainly lacked the tools I needed to get myself out and on a path I so desperately desired.
After a car accident I was left in physical and emotional pain. I was so anxious and afraid of driving I could barely get in the car as a passenger. I was unable to sleep. Depressed, not wanting to go out and socialise. Unable to exercise or even sit down for long periods of time in order to complete my studies for my university degree.
I so desperately needed the tools to switch my life around.
After removing my limiting beliefs and changing my negative conditioning, as part of Tamra's One-on-One Intensive, I was able to completely transform my entire life.
I found a new way to physically move my body that wasn't as strenuous, I slowed down enough to develop a relationship with myself so that I could listen to my intuition for guidance. I shifted career paths so I wasn't over worked. I transformed my sleep routine, finished my degree and started driving again.
​What surprised me the most was it was actually through focusing on my mental health that I was able to change the way my physical health played out in my life.
I now live an easeful life where I pick my working hours. My days consist of going for walks along the beach as well as being able to work at the beach, having a daily yoga, meditation and journalling practice. And most importantly being stress, depression and anxiety free.
I would love to ​show you how you can shift your life in the ways you need, just like I did.
Jess's Qualifications…
Your therapist Jessica Tuohy first began studying at The Getting Naked School in 2015 and has since completed all my courses including the Self-Love Therapy 12-month Apprenticeship to become a certified Self-Love Therapist. Her other qualifications include 200 hours Vinyasa Yoga Teacher Training, 50 hours Yin Yoga Teacher Training, Certificate 3 and 4 in Fitness Personal Training, Certificate in Nutrition Fundamentals, Certificate in Holistic Digestive Health and a Bachelor in Communications.
On top of this, Jessica has studied Kundalini Yoga, has been a student of The Alexander Technique, completed Gabby Bernstein's Spirit Junkie Masterclass as well as Marie Forleo's B(usiness)-School. It is through this accumulation of knowledge, practical application, deep inquiry and ongoing personal insights, that Jess is able to help you heal the issue/s you enrol in this program to heal.

Let's get started…
If you'd like to go on a journey into self-love with Jess, and have her guide you through the One-on-One Intensive, simply answer these questions and email them to tamra@gettingnaked.com.au
What would you like to get out of this program?
What about the program inspired you to get in touch?
How committed are you to completing all the 'homeplay' required to create the outcomes you desire?
Are you willing to get uncomfy? The reason we ask, is because in order to create change you need to step out of your comfort zone and that is uncomfortable, but required, for the transformation you're after.
Is there anything else you'd like to add….
Once we have your application Jess will be in touch to arrange a complimentary chat to see whether you're a good fit to work together.
The cost of the entire program is $2000 Australian which can be paid in 5 monthly instalments of $400.
Jess looks forward to meeting you xx