Did you know you have two brains? There's the one in your head, but the most powerful one is in your heart. This is what is known as the 'heart brain'! I share more in this article I wrote for Nature and Health magazine.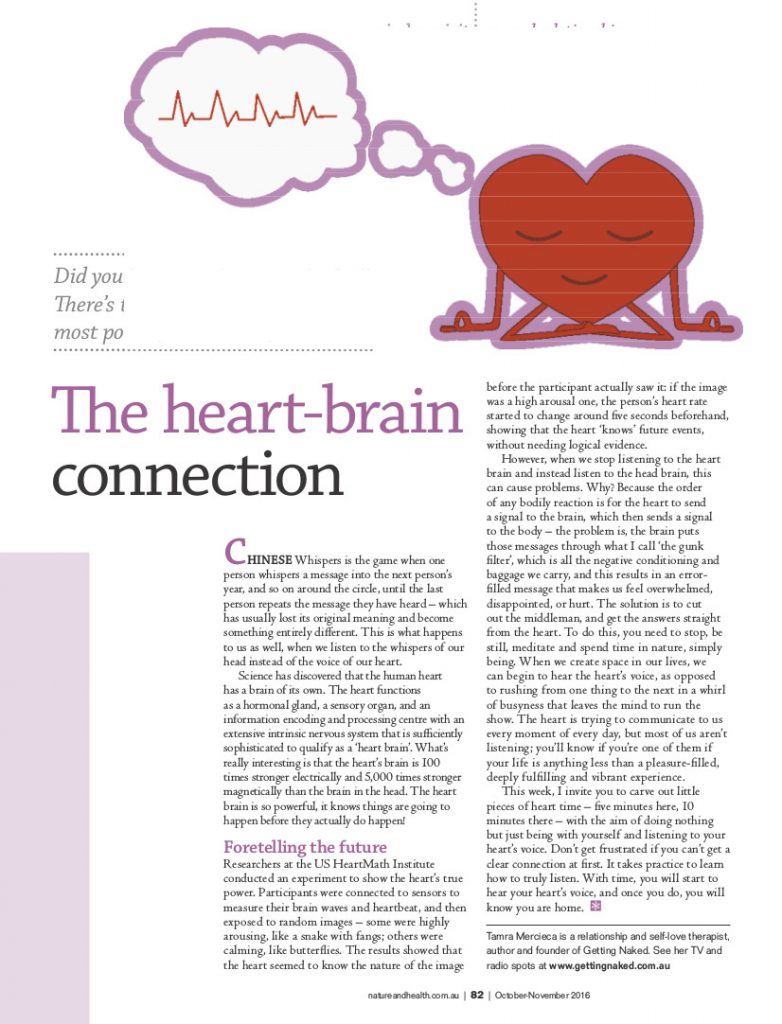 This article appeared in the October/November 2016 issue of Nature & Health, Australia's original and best natural health magazine, www.natureandhealth.com.au
If you would like to learn more about how to tune into – and listen more closely – to your heart brain, I teach this vital life skill in my 3-month online course Remarkable Relationships.